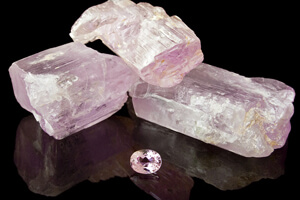 On the Integrity of Transformation: Honesty requires consciousness. You cannot know your truth if you are ignorant. Humanity struggles with honesty because it has often been arrogant. But ignorance is a more appropriate terminology. Now, as the planet transforms into her fifth dimensional radiance, humanity is faced with what it cannot control and with what it does not understand. The only practical response to global transformation is education, to learn that which you do not know or have been unable to comprehend. The education required now is not merely academic, it is metaphysical. A new multi-dimensional reality is emerging on the planet and the science of the third dimension is incapable of perceiving or testing higher dimensional technologies. Metaphysicians have been acquainted, and often intimately connected, to the multi-dimensional reality of life in our solar system, galaxy, and universe. They have also learned to respectfully communicate and have honored the presence of multi-dimensional life forms, with an understanding, even minimally, of their purposes.
The science of the spirit is literally the physics of Creation understood within the context of the love through which all life emerged. One of the most primary lessons of fifth dimensional living is the experience of unconditional loving. This can only be taught by example and thus the science of unconditional loving is the experience of the love of the Creator. Whether the experience of the Creator comes from the ground you walk upon, the stars shining above you at night, a hug from your husband or mother, or the kiss from your dog, horse, or cockatiel, love lives. The reality that the Creator shines through all forms of life is growing on this planet of necessity. Every species must now collaborate to create planetary wellbeing. Metaphysics does not shy away from the unknown and metaphysicians walk into worlds invisible to the human eye every day. They explore the intriguing and the mind-boggling with a persistent faith that leads to the revelation of multi-dimensional truth. They are inherently curious about the reality of life itself and consciously develop the multi-dimensional relationships that are to be found within the cosmos. Be honest with yourself today. What do you truly believe and how open are you to being educated in your evolution as a human being? What are you willing to multi-dimensionally experience and integrate into your life? Are you willing to be awed by Life and to become awesome in your own living? Your transformation, and the transformation of your world, depends upon it.
Of Humanitarian or Scientific Significance:
www.vitajuwel.us/en Vita Juwel is a German company that is promoting the use of gem elixirs around the world. Made from lead-free glass, their vials contain hand-picked gems designed to promote health and wellbeing and tested by naturopaths. Beautiful to see and artfully produced, Vita Juwel, "hygienically inspirits drinking water." I am so happy to see gem elixirs be introduced to the public is this beautiful way.
www.iamuniversity.org I Am University is the continuation of the life's work of Dr. Joshua David Stone, an evolutionary pioneer. Run by Gloria Excelsias, "The I AM University is a global online education platform with the goal in mind to create awareness for humanity's evolutionary goal to grow into a Soul-conscious species and the need to complement our current outer education with an inner education that is capable of bringing about this transformation. We educate and inspire beautiful individuals all around the world to become right with self, find inner peace, grow Soul conscious, step into their divine nature and reach their evolutionary goal." They offer multiple levels of online coaching to support your fulfillment.
www.mysteryschoolsinternational.org Mystery schools have served as the seat of ancient knowledge and wisdom throughout history. At the site of this mystery school, esoteric studies are given a modern home and applied to business and marketing. Described by Mystery Schools International as optimization, they note that since ancient times, Mystery Schools have existed for those who were prepared to get off the slow evolution ride, and move from evolution to optimization, taking the necessary steps toward self-initiated growth and development. Through four programs, The Conscious Connection, Mystery Schools Academy, Courtyard Café, and Mystery Schools International FM, they are making ancient wisdom pratically accessible for those hearing the evolutionary call.
August Mantra: I am a budding metaphysician, making my fifth dimensional reality, a visible experience of unconditional loving in my world.
Planetary Activation: Breathe yourself into a vibrant orange orb with a violet coating. Feel the emanations of the orange energy moving into and through your auric field. Become aware of the power, strength, purpose, and direction of this orange frequency within you. Become aware of the violet energy that is containing this flow, yet promoting the expansion occurring within your auric field. Consciously follow the swirling orange energies in your field. Become attentive to the movement. It is strong, slow, weak, fast, smooth, bumpy, frenetic, focused, or spinning. What is it moving? How are your subtle bodies being affected by its presence? Attend to your process.
Now very gently the orange energies will focus upon a specific area of your physical body or upon a specific subtle body. Focus your consciousness upon this area now. The violet energies that were coating the orange orb now coalesce and move directly into the area of attention. You may feel pressure, heat, or discomfort as the violet energies of transmutation interpenetrate this dense area. Breathe and trust. Connect your third eye to the area of attention and allow yourself to become aware of the pattern, issue, history, pain, loss, or conflict being penetrated by love. Follow the movement of the violet frequency as it fearlessly addresses the obstacle and relax into your transformation. Let go. Be honest. Trust the process and release. Notice that the orange energies are swirling around the area enveloped by the violet energies. As the transformation unfolds and the obstacle is melted, removed, or dissolved, the clear and transformed energies are are being swept up by the orange light and deposited in the part of your physical body, or the subtle bodies that can most benefit from this infusion of purity and possibility. Relax into your healing and participate in your transformation.
As the clearing completes you will feel the violet frequency lift up through the light channel, through the spinal cord and into the brain. You will sense the violet frequency flowing up through the light channel, into the white lotus crown chakra and then rising into the sky. Within you the orange energies, after completing their energetic deliveries within your auric field, begin to swirl into a ribbon. The ribbon works its ways through and out of the spherical shape of your auric field and dissipates into the environment around you.
Feel the purity within you. Feel the movement of possibility flowing through your auric field. Awaken to the integrity of your aura. Embrace its stability and magnified presence. The future awaits you because you are creating your future as an awakened, soul-embodied, and transformed human being. So be it.
August's Stone Grid: Promoting insight, vision, and the willingness to explore the unknown, the stones of August's grid are intellectual adventurers. They awaken the multi-dimensional third eye chakras, connect you to the White Lotus of your fifth dimensional crown chakra, and further your connection with your Monad. These stones work in harmony with your Mouth-of-God chakra to facilitate clear and effective multi-dimensional communication. They support the development of clairsentience, clairaudience, and clairvoyance as a means to establishing loving and respectful multi-dimensional relationships focused on collaborative creativity. A very active grid, August's mineral collectives are radiating the energy of awakening and realization into the environments in which they will be placed. You can expect a few "Aha!" moments that will change the way you move through and participate in your daily life. You can imagine this grid as a school of crystalline awareness facilitating your multi-dimensional education. Meditate with your grid. Focus your attention on the paths these stones are beckoning you to travel. Listen to the celestial beings of light communicating with you through these stones. Discover your evolutionary teachers and grow in the knowledge and wisdom that enlightenment brings.
Excellent stones for August include: Azurite, Lazulite, Chrysocolla, Turquoise, Herkimer Diamond, Cobaltoan Calcite, Phenacite, Celestite, Auralite 23, Chalcopyrite, Aqua Aura, Selenite, Anhydrite, Angelite, Lithium Quartz, Apophyllite, Cerussite, Danburite, Kunzite, Magnesite, Morganite, Petalite, and Moldavite. To support the descent of knowledge into your consciousness, position the stones you choose for this grid into a triangular formation. Placing your stones in a straight line will promote unity and alignment with divine purpose and understanding. Using white sand, with silver and gold glitter swirled into it, would be a lovely base for these insightful and uplifting stones.
Questions for Reflection:
1. How have you been rewarded for your honesty?
2. Who is your favorite metaphysician? What is your favorite metaphysical book? What new world opened up to you through them?
3. Do you believe that colors are alive and have consciousness? How so?
4. Have you experienced a miracle? Did it change you? Did you witness one in another? How did it change him or her?
In the Spotlight from www.growingconsciousness.com
How To Use The Platonic Solids
When working with the Platonic Solids, you are engaging the power sources of creation to manifest a new life. You are not plugging into a circuit. You are becoming the electromagnetic frequency through which a new reality will manifest. To handle this power, a meditative state is necessary so that you can free yourself of third dimensional limitations and enter into the electromagnetic energy streams of higher dimensional consciousness. The magic of manifestation is electromagnetic freedom. The platonic solids release you from the bonds of third dimensional reality and deliver you to your evolutionary destination. They are preprogrammed with the coordinates of multi-dimensional consciousness and they deliver life forms safely to their next dimensional expression. To learn how to use these powerful tools of creativity, visit this page on the website.
In the Spotlight from ExploreLifein5D.com
$5 for 5D Campaign
We welcome your participation in the $5 for 5D campaign! It has been wonderful to recognize and support the recipients of the Explore Life in 5D grants over the past two-and-a-half years. The funds raised through book and crystal sales at the activations make the grants possible and we are grateful for your support. However, in the process of awarding the grants, we discovered that so many lightworkers go unacknowledged in a time when they are so necessary to the evolution of humanity. We would like to do more to support our evolutionary pioneers by offering even more grants. Your $5 contribution does more than provide funding, it offers encouragement, appreciation, and gratitude for the insightful, courageous, and life-affirming work our grant recipients bring to our lives and our world. 5D buckets are awaiting your visit at the Masonic Lodge or you are welcome to donate on the website. We can't wait to share with you the wonderful evolutionary work of our next recipient this December!
Adventures in Service and 5D Creations
Valerie D'Oyen and Joan Wilkinson–Under Angel's Wings organic essential oil soaps and crystal healing jewelry, www.underangelswings.com.
If you are interested in offering your evolutionary product or service at an activation, please call Heather at 973-452-8370. We look forward to hearing about what you are sharing with the world.
Stone Station
The mineral kingdom is so generous in its foundational support for our human existence and in its energetic support for our evolutionary development as multi-dimensional spiritual beings. To that end, we are welcoming the stones and crystals that you may have hidden in drawers, lost in closets, or put aside on shelves to assist Explore Life in 5D support 5D pioneers. Our Stone Station will offer minerals and crystals for purchase at very low prices so they can find new homes in which they can work their wonders. At the same time, the funds will support the next grant recipients. Please bring your minerals to the Stone Station table at the activation and we will take very good care in finding them great homes!
Upcoming Events
The Journey Of Your Soul Weekend
Experience the totality of your existence from your birth in the stars to your appearance on the Earth. Through fire and water ceremonies, spiritual activations, insightful activities, and fifth dimensional community, embrace the process of self-awareness and journey into the embodiment of your own Soul. Feel the presence of your angelic guides, the kingdoms of nature, your celestial assistance, and the presence of your own Soul supporting you to hear why you are the way you are and how to appreciate yourself.
Ilona welcomes you to journey deeply into your own Soul from Friday, starting at 3pm on Oct. 21st and ending at 3pm on Sunday, Oct., 23rd, at The Blue Deer Center in Margaretville, NY. All your meals and accommodations will be provided so that you can focus on you. This is a weekend to joyfully celebrate yourself and insightfully plan for your future. The benefits will last a lifetime!
Fee: $550.00 per person which includes meals and shared accommodations. A $200.00 non-refundable deposit is required to hold your space for this life changing event.
*There is an additional $15.00 fee per person, per day for specific dietary requirements. **Rooms are reserved on a first come/first serve basis. There are double and triple rooms available.
Register with Julie Connor at 845-222-6923 or julie.thelightwithinus@gmail.com.
Partnering with the Angelic Kingdom
Join Ilona to develop your multi-dimensional relationship with the angelic kingdom. As a soul-embodied human being capable of interacting with the angels you are now needed as part of the ascension team of the planet. In this class meet your own inner angel and discover your angelic purpose on the Earth. This is your opportunity to consciously collaborate with the angelic kingdom to create peace on Earth for all of the kingdoms of nature. The angels have waited for you to become their multi-dimensional colleagues and invite you to experience the wonders that can be accomplished together.
This is a very intimate experience with the angelic kingdom. Classes are limited to 7 attendees. Please bring a recorder to capture your angelic frequency in music. You are also welcome to take videos of your personal readings.
This intimate angelic experience is being held in monthly sessions, mostly on Friday evenings from 7pm to 10pm. If you would like to participate in classes in 2016 please call Lynn Pridmore at 201-572-2221 for the Chester location and Julie Connor at 845-222-6923 for the Blauvelt location. The angels and I are happy to be of service.