March Energies
Becoming Honorable
On Becoming Honorable:  It is up to you to honor yourself and make peace with your life. No one can do this for you. Until you do, the best of you is lost to anxiety and the rest of you is struggling to make up for the loss. Multiple public figures are prime examples of leaders filled with holes in their character and practice. Many of the role models of old are gone, making room for you to become your own role model by owning the power of your life force. The true danger that lurks within humanity is irresponsibility. There are no longer excuses for poor behavior. There will always be a reason "why." But, the reason is not a pardon. It is a call to action that requires a personal, and many times, a collective response. The Heavens will no longer allow you to turn away from what must be addressed. You do not have that luxury any longer. The entirety of your galaxy and universe is growing into another expression of its being. Humanity is being swept along in this journey and benchmarks of evolutionary development are to be met. What you see with your eyes must be and can be tended to by your hands, heart, and mind. Humanity has proven its courage, bravery, inventiveness, and compassion time and time again. Yet, it has not chosen these attributes as a way of life. Now is the time to behaviorally reinvent humanity. As a primarily third dimensional race, you need to become the proof you require to validate the expansion of consciousness that chooses love over fear. Ascension is an active process, not merely a meditation. Through each activation, another aspect of yourself returns.   As you continue to embody the power of your Soul, by nature you begin to act in integrity with your essence. As a living example of fifth-dimensional living, you honor the planet on which you reside and become honorable in your self-expression. Only good can come from this.
March's Stone Grid
Transforming in Kindness and with Generosity
The minerals for March are gently powerful, choosing to uplift and transform in kindness and with generosity. They are extremely attentive and support your transformation moment-by-moment and situation-by-situation. Expanding your awareness, they encourage new behavioral responses to old triggers, allowing you to transcend what used to be. The variety of colors through which these minerals express themselves serves to remind you that there are many ways to handle difficulties, and multiple beautiful options to solve intriguing problems. They see potential and choose to support the manifestation of the best in you in every circumstance. Although gentle, they are none the less capable of facilitating fluid and profound change. They specialize in promoting graceful transformation by reducing or eliminating resistance. These minerals harmonize with each other to serve you in the unique way that you require. They take delight in your progress and encourage you to do the same.
Here are the minerals for March:
Gold: Stellar Beam Calcite, Yellow Aventurine, Gold Danburite, Yellow Fluorite, Heliodor, Golden Opal, Lemon Chrysoprase, Golden Labradorite, Gold Sheen Obsidian, Yellow Sapphire, Citrine
Aqua: Blue Aragonite, Aqua Aura, Larimar, Blue Smithsonite, Shattuckite, Holley Blue Agate, Cavansite, Chrysocolla, Turquoise, Ajoite
Orange-Pink: Mookaite, Mexican Fire Opal, Fire Agate, Carnelian, Peach Aventurine, Orange Selenite, Tangerine Quartz
The Heavens Sing For You – BE The Truth
If our minds were capable of healing us, we would not need our Souls.  To heal our third-dimensional experience, we need the viewpoint of the fifth dimension to provide us with the means by which to unconditionally love.  Only then will humanity have the strength to forgive, move into the present, and create a peaceful future.  Truth is relative depending upon the dimension in which you either having or witnessing, an experience.  Even in one lifetime what seemed to be a miserable experience as a child, becomes a life-changing event that facilitated the courage and fortitude necessary for personal success.  Truth changes as your Soul descend into your conscious awareness and provide you with a freedom of which your ego is ignorant.  With your Soul as your guide, you are free to heal yourself with the power of your own truth.

Welcome to the activation that assisted in the descent of the Golden Energy Grid into the Earth's auric field. This golden grid anchors the powerful energies of recognition, worthiness, appreciation, connection, support, and respect into the experience of life on Earth for every species on the planet.
During the activation you will become aware of powerful currents of golden light connecting you with multiple forms of life, those living in the oceans, those traveling the sky, and those making land their home. Enjoy this connection and the awareness it brings. You will notice that your vision and your clairvoyance will become sharper. Your understanding of in-sight will viscerally change. Your experience of family will grow to include rocks, plants, animals, and angels.
As part of the activation you will hear me singing the frequencies that support the activation of these golden currents into your auric field. Relax into this music, literally from the Heavens, as you take your place in the Golden Grid of respectful, appreciative, and attentive unconditional loving.
I am grateful for your participation in this activation and your willingness to contribute to the upholding of all life on Earth. Travel these golden currents all over the Earth and shine your light in the darkest of places. See with the sharpest vision you have ever known, loving well in the light of day.
A Gift for every #MeToo
download
"Hear Me Now" from RISE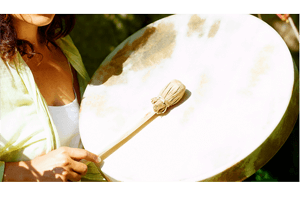 Every woman is a treasure and how she expresses herself is a gift to the world.  As we find our empowered, respectful, and compassionate voices, our ability to transcend pain and rise into nurturing love, transmutes anger into hope.  In truth is a gentler, kinder world being born, a place where men and women value each other with honor and collaborate as equals to create peace in our homes and neighborhoods.  This song is for you.  Thank you for your courage to create an enlightened world where our children will be blessed by love.  If you enjoy this song, please download it and share it with others who need to be heard too.