April Energies
Useful
On Being Useful:  Join us in understanding that life is precious! No moment is to be wasted on incessant preoccupations with useless thoughts, emotions, or behaviors. To determine what is useful in your life ask these questions:
Am I stronger because of this feeling, thought, or belief?
Am I more conscious of my presence and impact upon the world because of this behavior?
If I were standing before the Creator, would this thought, feeling, belief or activity give meaning to my life?
Is what I am doing, thinking, feeling, and believing based in love or fear?
In these questions, you have the tools to choose fulfillment over oblivious ignorance. When you allow your soul-embodiment to guide your soul-empowerment, insightful decisions become commonplace and fulfillment takes the place of accomplishment. Your Soul is passionately focused on your evolution and has no other agenda. It is devoted to guiding you into evolutionary excellence and does whatever is necessary to awaken your conscious connection with the divine essence from which you emerged. In the next few months, a deepening awareness within you will permeate the ways in which you choose to live your life. Many changes will appear before you and the courage with which you greet these opportunities emerges from the strength that you have developed in your soul-empowerment. Although you see through human eyes, recognize just how limited your vision is. Focus on seeing multi-dimensionally through the eyes of your Soul to determine what is truly useful and required. Release all temptations regarding the foolish and unnecessary by understanding what that encompasses. It is time for you to reside in the preciousness of your own Soul and discover the true meaning and value of your soul-embodied humanity. We assure you that you are worth the effort that you now must put forth. Your Souls are very excited about having your conscious participation in your own fulfillment. It is time.
April's Stone Grid
Awakening Conscious Soul-embodiment
The minerals for this month promote your conscious awakening such that you are ready to change your behaviors to be in alignment with your soul-embodiment. They are changemakers who appreciate and delight in your adaptability, flexibility, and capacity for transformation. Colorful and brilliant, these semi-precious gems remind you to honor your divine beauty by working at becoming the most beautiful soul-embodied human you can be. Some facilitate a softening of your character weaknesses while others toughen you up, building strength in your positive character traits. Collectively they promote your awareness of the collaboration between your beliefs, thoughts, feelings, memories, and behaviors that is fuels your evolutionary development. In becoming conscious of how your auric field is functioning, your ability to sabotage yourself by making ignorant choices is nullified. The minerals for April create a new vibrant internal environment that sets the stage for an expansive, abundant, and joyful reconfiguration of your externalized physical environment. In essence, these are the stones that radiate, "Life is beautiful in you!"
Here are the minerals for March:
Orange and Gold: Fire Agate, Mexican Fire Opal, Carnelian, Orange Aventurine, Orange Selenite, Amber, Gold Calcity, Citrine, Scheelite, Creedite, Yellow Fluorite, Yellow Opal, Sulphur, Golden Barite, Gold Sheen Obsidian, Mookaite Jasper
Blue: Azurite, Angelite, Aqua Aura, Sapphire, Tanzanite, Blue Topaz, Lapiz Lazuli, Cavansite, Lazulite, Chrysocolla, Benitoite, Turquoise, Indicolite, Larimar, Blue Halite
Multi-colored: Chalcopyrite, Australian Opal, Golden Labradorite
The Heavens Sing For You – Surely In This Moment
In every major situation, relationship, and environment in your life your Soul is "touching" you and measuring your responses or reactions to the challenges presented so that it can reach you more effectively and with greater success. Although you may feel like giving up or getting out of control, your Soul does not have that option. It unconditionally loves you and is committed to your evolutionary development in every circumstance. Especially, those moments when you are not committed to fulfilling yourself. Your Soul is charged with the task of finding a way to break through so you can break out of the suffering, restrictions, and blindness that disconnect you from the creative power of your own life-force, while respecting your free will. Emerging from the March 2017 New Moon Planetary Activation, this frequency helps us connect to the guidance our Souls are continually providing. When you are a willing, attentive, and enthusiastic student, life's lessons are more than windows into the Soul, they are the instructions for your soul-embodiment. It's not about bringing heaven to Earth. It is about realizing that Heaven lives inside you, and when you show up with Heaven in your body, the light shines all over the Earth.

Welcome to the activation that assisted in the descent of the Golden Energy Grid into the Earth's auric field. This golden grid anchors the powerful energies of recognition, worthiness, appreciation, connection, support, and respect into the experience of life on Earth for every species on the planet.
During the activation you will become aware of powerful currents of golden light connecting you with multiple forms of life, those living in the oceans, those traveling the sky, and those making land their home. Enjoy this connection and the awareness it brings. You will notice that your vision and your clairvoyance will become sharper. Your understanding of in-sight will viscerally change. Your experience of family will grow to include rocks, plants, animals, and angels.
As part of the activation you will hear me singing the frequencies that support the activation of these golden currents into your auric field. Relax into this music, literally from the Heavens, as you take your place in the Golden Grid of respectful, appreciative, and attentive unconditional loving.
I am grateful for your participation in this activation and your willingness to contribute to the upholding of all life on Earth. Travel these golden currents all over the Earth and shine your light in the darkest of places. See with the sharpest vision you have ever known, loving well in the light of day.
A Gift for every #MeToo
download
"Hear Me Now" from RISE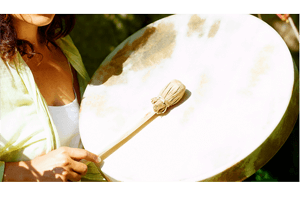 Every woman is a treasure and how she expresses herself is a gift to the world.  As we find our empowered, respectful, and compassionate voices, our ability to transcend pain and rise into nurturing love, transmutes anger into hope.  In truth is a gentler, kinder world being born, a place where men and women value each other with honor and collaborate as equals to create peace in our homes and neighborhoods.  This song is for you.  Thank you for your courage to create an enlightened world where our children will be blessed by love.  If you enjoy this song, please download it and share it with others who need to be heard too.