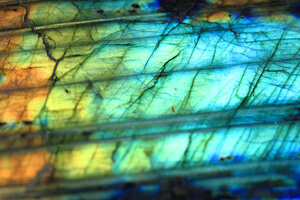 On Soul-Empowered Service: Life on Earth is not controllable.  It is emerging, evolving, and expanding into its fifth dimensional expression of enlightened community.  Truly there is a family of life on Earth, not simply a family of mankind residing on the surface of the planet.  The time of blessing has come, a time when relationships coalesce according to function and purpose throughout the kingdoms of nature.  You are being invited to consciously participate in the family of life of Earth, taking your appropriate place, and growing in a deep understanding of what appropriate means in fifth dimensional community.  As you do, you will discover that love is reaching out to you more than you have ever consciously known.  Life on Earth will delight, rather than frighten you.  Your appreciation for the Earth's gifts will grow as you understand that the Earth needs her lubricants to keep herself supple, and her crystalline structure to support her language, and her deep inner knowing to keep her life-force flowing and strong.  What you consider natural resources are literally the Earth's body.  The planet hurts when it is wounded just as much as you do when you break a bone, bleed from a wound, or even have a headache.
Empowered service is a conscious act of respectful support and unconditional loving.  Soul-empowered servants show up as a blessing, when a blessing is most needed, by whatever life form requires attention.  They appear with respect for what is occurring, appreciation for what is being learned, and with grace to peacefully navigate through the situation, circumstance, or relationship.  Theirs is a profound understanding that life on Earth is be valued and honored because it is happening.  Creative collaboration is not a gift they offer, it is their way of life.  For soul-empowered servants it is an honor to be alive, and to treasure life in all its expressions.  It is time to become the soul-empowered blessing that you are.
Of Humanitarian or Scientific Significance:
www.vibesup.com This is a super neat site filled with lots of affordable vibrational therapy tools.  Many use stone energies and essential oils and are quite creative.  It's worth just visiting the site to see evolutionary creativity at work for practical daily applications.  They even have vibrational therapy nail polish and bamboo charcoal socks!
www.happytrack.com Need a morning jolt of happiness.  This app will send you a happy song every day to get you joyfully on your way!
www.rescue.org is the site of the International Rescue Committee founded by Albert Einstein to support refugees all over the world.  This is one of my favorite non-governmental service organizations and I have been a member for many years.  Read more about their important work and if you feel called, join me in supporting their mission on the Earth.
July Mantra:   I live within a matrix of soul-empowered service that is enlightening my life and my world.
Planetary Activation:  Breathe in a luminescent violet green.  Feel it settling into the notch at your collarbone. As it anchors into the empowered service micro chakra located at the notch above your sternum, the luminescent violet green sphere begins to spin.  Rays of violet green light emerge from the sphere, radiating 360 degrees.  The violet green rays begin to connect with other rays that are now penetrating your auric field.  They can be of any color and consistency as is required for your highest good and the highest good of all.  Some will be the violet green rays of other lightbearers collaborating with you on a mission.  Tingling sensations will emerge as linkages are created where the rays interpenetrate each other.  This will be a pleasant tingling, almost like the rays are saying, "Hello!" to each other as they connect.  Allow this matrix of empowered service to coalesce throughout your auric field.
As this matrix of divine service emerges, your hopes and dreams, thoughts, feelings, and memories may be triggered by the interpenetration of the rays.  Relax into the triggers and become aware.  Listen to your Soul's voice, presence, and purpose as it speaks into and through these aspects of your consciousness:
Breathe deeply into your spiritual body and feel the rays enlightening you with your purpose on the Earth.  Receive a deep understanding of the lessons to be learned in this incarnation.  Your spiritual body is focusing your attention on how to successfully complete these lessons in peace and with gratitude.
Breathe deeply into your mental body and feel the rays enlightening your consciousness with practical and realizable goals that will promote coherence in your auric field.  Openly receive a comprehensive understanding of how all the kingdoms of nature are at work in your life.  Pay attention to how they are creatively collaborating to bring coherence to all life on the Earth, through you.  Respect the process of life supporting life.
Breathe deeply into your emotional body and feel the rays strengthening and expanding the flow of life force moving into and through your auric field.  Embrace the freedom with which your life force is now flowing, knowing that nothing can inhibit this profound experience of health and wellbeing.  You are completely supported and connected.
Breathe deeply into your etheric body and feel the rays enlightening your memories.  Feel healing pouring into the challenges of this incarnation, building self-respect through redemption, and  unconditional loving through compassion.  Feel insight, understanding and appreciation pouring through these memories to create peace where there were disturbances.  Attend to the lessons you have learned and the love that has been given and received. Your life is unfolding blessedly.
Breathe deeply into your physical body and feel the rays enlightening your cellular structure.  As the rays engage your DNA and RNA, they begin to uplift and upshift your physiology so that your physical tissue receives fifth dimensional infusions of electromagnetic energies that support the descent of your soul into your body.  These rays are lighting up your cells with fifth dimensional electrical energies so that you embody and radiate peace.
As you relax into these ray energies, a matrix of support, purpose, and relationship has been built through your empowered service micro chakra.  This matrix is alive, as are the relationships it is building.  New relationships may arrive in your life as these rays of connection materialize in your daily life.  Be aware of the animals surrounding you, the plants you are drawn to eat, the angels that are surrounding you, and the majesty of the Earth itself supporting you.  This empowered service matrix is filled with the energy and transmissions of multiple life forms working with you on the emergence of an enlightened civilization of peace on the Earth.  These rays are infusing the highest frequencies necessary to facilitate the enlightenment of your civilization, one human being at a time, staring with you, right now.  We are pleased to be of such service, in relationship with you, and thank you for your commitment to enlightening this world.  Peace be to all of us!
July's Stone Grid:
The stones of this month's grid support and facilitate the connections being made through your empowered service micro chakra.  They offer respectful understanding and insight into the purposes of your emerging or long standing relationships.  Infusing you with strength, flexibility, and self-confidence, they promote your capacity to unconditionally love and collaboratively create.  All of these stones facilitate movement because soul-empowered service is active, not passive.  Even changing your beliefs is an action that requires movement in your spiritual and mental bodies.  Grid configurations that include circles and spirals will be helpful this month to highlight connection and evolutionary movement.  Straight lines that represent links are also helpful when placed within a circle.   Using green or purple sand, or even swirling them together as the base for your empowered service grid will further support your conscious awareness of the empowered service matrix of which you are now a part.  Here are some stone recommendations:
For understanding and insight:  labradorite, rainbow fluorite, lavender fluorite, alexandrite, dioptase
For connection and creativity: boulder opal, aquamarine, morganite, stitchtite in serpentine, chaorite, Mexican fire opal, chrysophrase
For strength and self-confidence: aquamarine, emerald, purple fluorite, green tourmaline, auralite 23
Questions for Reflection:
1.  If you truly understood the purpose of suffering, would you change your response to those who suffer?
2.  Do you honor the animals that have died so that you can live?  How so?
3.  Who has been the most surprising blessing of your life?  What has been the lasting impact of this blessing upon you?
4.  What does an enlightened life look like to you?
In the Spotlight from www.growingconsciousness.com
How To Build Stone Grids to Manifest New Realities
Minerals have voices. Their unique electromagnetic signatures can be likened to a stone language that radiates from them and reaches out into the environments in which they live. Once you learn how to feel and hear their frequencies you can develop an active relationship with the mineral kingdom to help you achieve your goals. When building a stone grid you are engaging the assistance of specific minerals who are experts at drawing to you that which you are requesting. Discussions between you and the mineral kingdom are necessary to determine the best stones for the job. Your personality structure and the environment in which your home or office is located are just two of the aspects for consideration when building a mineral grid. The stones in your grid will radiate a collective energy that generates a frequency field uniquely designed to help you achieve your goal. The frequency signature of the whole collective is as important as the electromagnetic voices being radiated by each specimen. As a group, your stones are creatively collaborating to manifest a new reality for you and are now in a unique relationship with you. They desire to make sure that what you are requesting is what you truly need to fulfill yourself, and also bring peace to the planet from which they have emerged. To learn more about the mechanics of mineral manifestation, please visit this page on the website.
In the Spotlight from ExploreLifein5D.com
$5 for 5D Campaign
We welcome your participation in the $5 for 5D campaign!  It has been wonderful to recognize and support the recipients of the Explore Life in 5D grants over the past two-and-a-half years.  The funds raised through book and crystal sales at the activations make the grants possible and we are grateful for your support.  However, in the process of awarding the grants, we discovered that so many lightworkers go unacknowledged in a time when they are so necessary to the evolution of humanity.  We would like to do more to support our evolutionary pioneers by offering even more grants.  Your $5 contribution does more than provide funding, it offers encouragement, appreciation, and gratitude for the insightful, courageous, and life-affirming work our grant recipients bring to our lives and our world.  5D buckets are awaiting your visit at the Masonic Lodge or you are welcome to donate on the website.  We can't wait to share with you the wonderful evolutionary work of our next recipient this December!
Adventures in Service and 5D Creations
Tina Davidson – Nikken Wellness Products, 703-403-1131
If you are interested in offering your evolutionary product or service at an activation, please call Heather at 973-452-8370.  We look forward to hearing about what you are sharing with the world.
Stone Station
The mineral kingdom is so generous in its foundational support for our human existence and in its energetic support for our evolutionary development as multi-dimensional spiritual beings.  To that end, we are welcoming the stones and crystals that you may have hidden in drawers, lost in closets, or put aside on shelves to assist Explore Life in 5D support 5D pioneers.  Our Stone Station will offer minerals and crystals for purchase at very low prices so they can find new homes in which they can work their wonders.  At the same time, the funds will support the next grant recipients.  Please bring your minerals to the Stone Station table at the activation and we will take very good care in finding them great homes!
Upcoming Events
The Journey Of Your Soul Weekend
Experience the totality of your existence from your birth in the stars to your appearance on the Earth.  Through fire and water ceremonies, spiritual activations, insightful activities, and fifth dimensional community, embrace the process of self-awareness and journey into the embodiment of your own Soul.  Feel the presence of your angelic guides, the kingdoms of nature, your celestial assistance, and the presence of your own Soul supporting you to hear why you are the way you are and how to appreciate yourself.
Ilona welcomes you to journey deeply into your own Soul from Friday, starting at 3pm on Oct. 21st and ending at 3pm on Sunday, Oct., 23rd, at The Blue Deer Center in Margaretville, NY.  All your meals and accommodations will be provided so that you can focus on you.  This is a weekend to joyfully celebrate yourself and insightfully plan for your future.  The benefits will last a lifetime!
Fee:  $550.00 per person which includes meals and shared accommodations. A $200.00 non-refundable deposit is required to hold your space for this life changing event.
*There is an additional $15.00 fee per person, per day for specific dietary requirements.   **Rooms are reserved on a first come/first serve basis.  There are double and triple rooms available.
Register with Julie Connor at 845-222-6923 or julie.thelightwithinus@gmail.com.
Partnering with the Angelic Kingdom
Join Ilona to develop your multi-dimensional relationship with the angelic kingdom.  As a soul-embodied human being capable of interacting with the angels you are now needed as part of the ascension team of the planet.  In this class meet your own inner angel and discover your angelic purpose on the Earth.  This is your opportunity to consciously collaborate with the angelic kingdom to create peace on Earth for all of the kingdoms of nature.  The angels have waited for you to become their multi-dimensional colleagues and invite you to experience the wonders that can be accomplished together.
This is a very intimate experience with the angelic kingdom.  Classes are limited to 7 attendees.  Please bring a recorder to capture your angelic frequency in music.  You are also welcome to take videos of your personal readings.
This intimate angelic experience is being held in monthly sessions, mostly on Friday evenings from 7pm to 10pm.  If you would like to participate in classes in 2016 please call Lynn Pridmore at 201-572-2221 for the Chester location and Julie Connor at 845-222-6923 for the Blauvelt location.  The angels and I are happy to be of service.