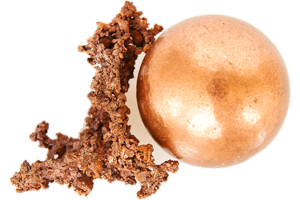 On Being Reconfigured: So much work has gone into making you, who you now are.  This is a time of honoring the changes you've made, being honest about the challenges you've confronted, and calling forth the determination that allowed you to persevere in the face of every obstacle.  Soul-embodiment is a life journey and you are clearly on the path to transcendence.  We are here to support your journey and help you to gracefully move through the next phase of your evolutionary development from a place of peaceful awareness, collaborative creativity, and harmonic balance.  All life on this planet is traveling this journey together and the more we support each other's success, the more graceful the Earth's transition will be.
You may have found yourself feeling ungrounded, a bit spacey, or even discombobulated in the last few days.  As this beautiful planet travels deeper into her own transcendence, your connection to who she was is being severed.  It is a new gravity that is anchoring you into her fifth dimensionality.  The grip of 3D is weakening and so it is that you are feeling untethered to that which you knew.  This is true.  Now, as the Earth's resonance rises you must reconnect to who your planet is now becoming and get to know her in her current expression.  It is a transitional time for all life on Earth, with tremendous possibilities appearing because they now can.  Do you understand how important peaceful awareness is?  Can you comprehend the potential of collaborative creativity on this new Earth?  Harmonic balance is the tool through which all life forms, from every kingdom of nature, will find their way to each other as planetary citizens.  A time of oneness is commencing, when community will trump individuality.  Let that process begin in your own life today, and recognize that although you are a singular creation, you were not created to be alone.  Your entire world is on the journey towards becoming whole.  Enjoy the company that surrounds you, and to whom you are connected.
Of Humanitarian or Scientific Significance:
www.goodworkcode.org  Spearheaded by Palak Shah of the National Domestic Workers Alliance, this site is dedicated to supporting positive work environments in which to personally and professionally succeed in a changing economy.  In creating the future of work, they focus upon eight qualities which would transform the way employees experience their working life.  Safety, stability and flexibility, transparency, shared prosperity, a livable way, inclusion and input, support and connection, and growth and development are the tenets by which this code of good work seeks to support a healthy, positive, and motivated workforce.  Twelve companies are currently utilizing this working code of ethics and hopefully many more will join the movement.
www.empoweredsoul.com Andrrea Hess writes about manifesting using higher dimensional intentions and practices.  She developed her own Soul Realignment program after discovering the power of the Akashic Records.  She addresses financial issues, professional aspirations, and the entrepreneurial spirit from the Soul's perspective.  To learn more about the Soul Realignment program visit www.soulrealignment.com.
September Mantra: I am flowing into my new life, which is being reconfigured by my Soul right now.
Planetary Activation:  Breathe in a deep gold until it turns the color of copper.  Relax into the copper light and feel the old energies flowing out of and away from you.  Stay relaxed and settle into the flow.  Release all resistance, as what was, is free to transform into what can be.  You may envision the copper light spiraling around, or even within you, creating a pulsing sensation, squeezing out the old to make room for the new.  Continue to relax into the releasing.
Very gently now, become aware of an awakening sensation in your higher heart.  It may feel like something wants to break free, almost like a baby chick starting to break out of its eggshell.  Focus your attention on the movement in the heart and support it.  Encourage this awakening.  Use your words, your energies, and your touch to welcome this freedom to your heart space.  Enthusiastically support its arrival and let this energy now emerge out of your chest and into your entire monadic auric field.  Feel it smoothly and gracefully penetrating your body, memories, feelings, thoughts, and hopes and dreams.  Become aware of the color of this new energy, and also of any tone through which it expresses itself.  Completely absorb this heart awakening into your auric field.
As you relax into the expansion now occurring, stay focused on the fluid energy continuing to emerge from your higher heart space.  Listen to the guidance it is providing for you now.  You can consciously understand this.  Open to receive this necessary and empowering message through which you will navigate the next four months of your earthly existence.  Do not analyze.  Welcome.  There will be much time to process these energies until the end of the year.  These energies are directing, supporting, and empowering the reconfigurations that have now begun.  Collaborate with these higher heart energies that have come to give birth to the next wave of evolutionary fulfillment that you can safely embody.  Not merely your physical form, but your entire life is being reconfigured in this wave of completion that begins now.  All of the changes that have brought you to this moment will begin to cohere into a higher matrix of soul-empowered living that will lift you out of the third dimensional mire and into multiple possibilities for your fifth dimensional lifestyle.
Ascension is not a dream.  It is an emerging reality that is happening for you now.
September's Stone Grid:  The stones for this month support the release of your ego's hold on what you believe you should be manifesting.  They facilitate reprioritizing what is important and meaningful in your life, from your Soul's perspective, and do so without incurring any fear or doubt.  This collective energy is smooth and promotes graceful transitions.  It is also enthusiastic, activating, realistic, and grounding simultaneously.  Ultimately, it supports a centered, soul-embodied experience of peaceful, fulfilled living on a changing planet.  Because this is an activating grid that promotes manifestation, place it in living and family rooms or kitchens and offices.  These are also wonderful minerals to hold while watching television or a movie, or even to take with you in your pockets for a walk. Pick the one that speaks to you on a particular day, then place it back in the grid in the evening.
Here are the minerals for September:
Lithium Quartz: Awakens the 5D mind while calming the 3D ego.
Purple or Lavender Fluorite: Promotes reconfiguration through transmutation.
Copper: Clears the auric field.
Faden Quartz: Promotes 5D manifestation and heals 3D confusion.
Topaz: Promotes soul-empowered manifestation.
Ruby: Awakens peace throughout the multidimensional heart space.
Shungite: Anchors the aura into 5D living.
Questions for Reflection:
1.  What criteria do you use to prioritize the relationships, situations, and resources of your life?
2.  On a scale of 1 to 10, with 1 being weak and 10 being strong, how important is resistance to you?  Do you see it as a form of control?  Does it feel safe?
3.  How easy is it for you to relax while under stress?  Do you have a particular exercise that helps you keep a healthy perspective?
4.  With which kingdom of nature do you feel the most comfortable?  How do you collaborate with this life form on a regular basis?
In the Spotlight from www.growingconsciousness.com
Manifesting with Fifth Dimensional Frequencies
Graceful abundance is a way of life in fifth dimensional living.  Everything that you require, when you require it, appears because you are collaborating with Creation in building a new civilization of peace on the Earth.  Your Soul is taking great care in providing the environments, situations, relationships, and resources necessary for you to fulfill your purpose.  Recognizing how you are supported, from whom, where, when, and how will free you from the fears that plague third dimensional living.  Seeing through the eyes of your Soul, appreciation will replace anxiety and your choices will reflect a deeper understanding of what it means to be unconditionally loved and loving to all of the kingdoms of nature in our world.  To learn how to use your burgundy grid-grounding chakra, please visit this page on the website.
In the Spotlight from ExploreLifein5D.com
$5 for 5D Campaign
We welcome your participation in the $5 for 5D campaign!  It has been wonderful to recognize and support the recipients of the Explore Life in 5D grants over the past two-and-a-half years.  The funds raised through book and crystal sales at the activations make the grants possible and we are grateful for your support.  However, in the process of awarding the grants, we discovered that so many lightworkers go unacknowledged in a time when they are so necessary to the evolution of humanity.  We would like to do more to support our evolutionary pioneers by offering even more grants.  Your $5 contribution does more than provide funding, it offers encouragement, appreciation, and gratitude for the insightful, courageous, and life-affirming work our grant recipients bring to our lives and our world.  5D buckets are awaiting your visit at the Masonic Lodge or you are welcome to donate on the website.  We can't wait to share with you the wonderful evolutionary work of our next recipient this December!
Adventures in Service and 5D Creations
Linda Beg – Starseed Bakery, 973-957-0500, www.starseedbakery.com
Irene Fanane – Angel Therapy Practitioner, 973-635-5505, www.awakeningtoangels.com
Dottie Genotti – Soul Pure Wellness, 215-657-5011, www.healthwithseeds.com
If you are interested in offering your evolutionary product or service at an activation, please call Heather at 973-452-8370.  We look forward to hearing about what you are sharing with the world.
Stone Station
The mineral kingdom is so generous in its foundational support for our human existence and in its energetic support for our evolutionary development as multi-dimensional spiritual beings.  To that end, we are welcoming the stones and crystals that you may have hidden in drawers, lost in closets, or put aside on shelves to assist Explore Life in 5D support 5D pioneers.  Our Stone Station will offer minerals and crystals for purchase at very low prices so they can find new homes in which they can work their wonders.  At the same time, the funds will support the next grant recipients.  Please bring your minerals to the Stone Station table at the activation and we will take very good care in finding them great homes!
Upcoming Events
Bottle Hill Day
Ilona will be vending at Madison's annual town street fair.  This is a wonderful street fair filled with many activities for children, multiple bands playing at various stages, a car show, lots food to tempt your palate, and many vendors offering their wares.  Please stop by Ilona's booth and say hello, visit all the stones awaiting new homes, spray yourself with blessings, and radiate 5D energy into the community.
Saturday, October 1st from 10am to 5pm, rain or shine.
The Journey Of  Your Soul Weekend
Experience the totality of your existence from your birth in the stars to your appearance on the Earth.  Through fire and water ceremonies, spiritual activations, insightful activities, and fifth dimensional community, embrace the process of self-awareness and journey into the embodiment of your own Soul.  Feel the presence of your angelic guides, the kingdoms of nature, your celestial assistance, and the presence of your own Soul supporting you to hear why you are the way you are and how to appreciate yourself.
Ilona welcomes you to journey deeply into your own Soul from Friday, starting at 3pm on Oct. 21st and ending at 3pm on Sunday, Oct., 23rd, at The Blue Deer Center in Margaretville, NY.  All your meals and accommodations will be provided so that you can focus on you.  This is a weekend to joyfully celebrate yourself and insightfully plan for your future.  The benefits will last a lifetime!
Fee:  $550.00 per person which includes meals and shared accommodations. A $200.00 non-refundable deposit is required to hold your space for this life changing event.
*There is an additional $15.00 fee per person, per day for specific dietary requirements.   **Rooms are reserved on a first come/first serve basis.  There are double and triple rooms available.
Register with Julie Connor at 845-222-6923 or julie.thelightwithinus@gmail.com.
Partnering with the Angelic Kingdom
Join Ilona to develop your multi-dimensional relationship with the angelic kingdom.  As a soul-embodied human being capable of interacting with the angels you are now needed as part of the ascension team of the planet.  In this class meet your own inner angel and discover your angelic purpose on the Earth.  This is your opportunity to consciously collaborate with the angelic kingdom to create peace on Earth for all of the kingdoms of nature.  The angels have waited for you to become their multi-dimensional colleagues and invite you to experience the wonders that can be accomplished together.
This is a very intimate experience with the angelic kingdom.  Classes are limited to 7 attendees.  Please bring a recorder to capture your angelic frequency in music.  You are also welcome to take videos of your personal readings.
This intimate angelic experience is being held in monthly sessions, mostly on Friday evenings from 7pm to 10pm.  If you would like to participate please call Julie Connor at 845-222-6923.  The angels and I are happy to be of service.