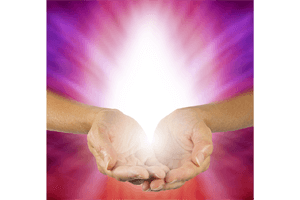 On Blessings: Awaken from the fog of discontent and breathe in the freedom of a new dawn.  All of your efforts to cleanse yourself of the burdens and sadness of the past have been successful.  The polluted air of third dimensional fear, loss, and pain has been transmuted into the fresh bright electromagnetic movement of fifth dimensional joy.  This is a time of blessing, of grace in action, of hope fulfilled.  Only just beginning, the possibilities traveling around, through, within, and above the Earth are tremendous.  And you are collaborating in these possibilities becoming reality in your daily lives.  From new technologies that honor the planet, to advancements in cultural unity that respect human life, your world is about to truly, really, and seriously change.  Change does not have to be traumatic, but it is generally uncomfortable for a little while.  Seen through the eyes of your Soul, these advancements will be exciting, filled with wonder, adventurous, and deeply peaceful in the long run.  All blessings flow.  They are never stagnant, one-time expressions of unconditional love.  They are rivers flowing with life-force that nurture all those they touch.  So you are to be blessed at this Summer Solstice.  Join the evolutionary party, flow with the river of life, and know unconditional loving to be your new way of living.
Of Humanitarian or Scientific Significance:
www.authentichappiness.sas.upenn.edu This site has all you need to know about Positive Psychology, which is the scientific study of the strengths that enable individuals and communities to thrive. Supported by the Positive Psychology Center under the direction of Dr. Martin Seligman at the University of Pennsylvania, this site describes initiatives that are studying Growth through Adversity, creating The World Well-Being Project, and seeking to build an Imagination Institute.  You can take multiple questionnaires on optimism, gratitude, compassion, and personal strengths to provide insights and awareness regarding your emotional and mental health.  Multiple references are offered where you can find tips on how to transform negativity into happiness.
www.biogeometry.com  Dr. Ibrahim Karim is dedicated to "achieving harmony with our inner and outer environments, humanizing modern technology, integrating science and spirituality, and discovering the scientific reality behind all religions."  He founded the BioGeometrical Systems Institute in 1993 which works with the design and effect of geometrical shapes that interact with the earth's energy fields to produce special, pre-calculated effects on biological systems.  His information on biosignatures as healing tools is fascinating.
June Mantra:  Blessings flow through me to all those I touch.
Planetary Activation:  Breathe in a deep violet and see it swirling down your body and into the Earth.  You will almost feel like your legs are in a violet cone with the point moving into your 5D Soul Star beneath your feet.  Very gently feel your consciousness swirl into the violet light and move through your body into your 5D Soul Star into the body of the planet.  Safely anchored in your 5D Soul Star, allow your consciousness to relax into the position your Soul Star holds in the planetary grid.  You will feel large amounts of electromagnetic energies journeying through your Soul Star.  Become aware of the types of vibrations passing through, noting the strength and structure of the multiple frequencies utilizing your Soul Star as a channel of planetary communication.  Relax into the energetic spiritual symphony of the planetary grid.
Now make a wish for the planet.  Set an intention for planetary manifestation that is dear to your heart and clear in your mind.  Project the image from your Soul Star into the grid, speaking your intention clearly and with unconditional love.  Become aware of how Mother/Father Earth responds to your intention.  How is it received?  How are the frequencies changing?  Is the energy traveling quickly, slowly, or moving at all?  Can you visualize any color associated with your intention?  Do you feel a surge of energy supporting your intention as collaborative links are established to bring this projection into physical manifestation?  Become aware of the power of the planetary grid to move energy, collaboratively create, and communicate.
If you feel a surge of support for your intention, can you identify the energetic signatures of those beings coming to assist?  Is there angelic support or celestial intervention?  Can you feel the presence of a particular kingdom of nature attending to your intention?  Are you aware of the geometrical patterns through which your intention is manifesting within the grid?   Take note of the multiple levels of activity involved?  Can you identify the energy signature of your own consciousness?
All at once, you notice a convergence of electromagnetic activity as your intention is brought either to completion or stored in the planetary grid for further activation.  You are witnessing planetary creativity in motion.  You are consciously participating in the evolution of your planetary body.  Enjoy the blossoming of your intention and become aware of the beauty it is creating within and upon the Earth.
As you relax into the beauty of this moment your consciousness rises up through the violet cone and returns to your body.  You feel renewed and refreshed having consciously connected to the life force of the planet.  Aware of the position that your 5D Soul Star holds in the planetary grid, you now recognize your power to collaboratively create with Mother/Father Earth.  The wish you just made for the Earth is a wish you just made for yourself!  Peace be upon you and may peace flow through us all.
June's Stone Grid:  Pink, white, green, and yellow stones are useful in calling forth collaborative creativity this month.  Place these stones in a ceramic or glass container filled with sand in the geometric formations you witnessed and experienced in the activation.  Even though you may not be consciously aware of how your Soul is serving the Earth as you go through your day, these stones will serve as a physical interface and communication station for manifestation.   Ask them to link you to the planetary grid.  Sacredly, place no more than three intentions into your stone collective to last this new moon cycle.  Recognize that your intentions will be affecting all life on the planet, not just your own, so consciously craft your intentions.  Put your grid in a safe place where you can see it.  Thank your crystalline collective for collaborating with you and send it energy each time you pass by.  Here are some stone suggestions:
Pink: Rose quartz, Pink mangano calcite, Pink opal, Rubellite
White: Marble, Danburite, Scolecite, Apophpyllite, Selenite, White aragonite
Green: Aventurine, Moss agate, Green garnet, Fuchsite, Jade
Yellow: Yellow calcite, Citrine, Yellow jasper, Golden rutilated quartz
Questions for Reflection:
1.  If you really believed in your power to create, would your decisions change?  How so?
2.  Do you talk to the Earth?  What languages do you use to communicate with the planet?  What languages does the Earth use to reach you?  Are you a good Earth listener?
3.  With whom do you collaborate on a daily basis?  What are you creating together?  How does your creation affect the life around you?
4.  How big are your intentions?  How wide are your dreams?  How expansive are the wishes of your heart?
In the Spotlight from www.growingconsciousness.com
How To Build Stone Grids to Manifest New Realities
Minerals have voices. Their unique electromagnetic signatures can be likened to a stone language that radiates from them and reaches out into the environments in which they live. Once you learn how to feel and hear their frequencies you can develop an active relationship with the mineral kingdom to help you achieve your goals. When building a stone grid you are engaging the assistance of specific minerals who are experts at drawing to you that which you are requesting. Discussions between you and the mineral kingdom are necessary to determine the best stones for the job. Your personality structure and the environment in which your home or office is located are just two of the aspects for consideration when building a mineral grid. The stones in your grid will radiate a collective energy that generates a frequency field uniquely designed to help you achieve your goal. The frequency signature of the whole collective is as important as the electromagnetic voices being radiated by each specimen. As a group, your stones are creatively collaborating to manifest a new reality for you and are now in a unique relationship with you. They desire to make sure that what you are requesting is what you truly need to fulfill yourself, and also bring peace to the planet from which they have emerged. To learn more about the mechanics of mineral manifestation, please visit this page on the website.
In the Spotlight from ExploreLifein5D.com
We are happy to award the Explore Life in 5D grant to Joan and Valerie of Under Angel's Wings.  Not only are their handcrafted organic soaps infused with essential oils, they are blessed with Reiki energy and filled with love.  Joan and Val take the saying, "cleanliness is next to godliness" to a fifth dimensional level.  You literally feel loved just washing your hands and face. And their tender caring is especially extended to veterans receiving medical treatment and medical personnel attending to those suffering the effects of war at local Veteran's Administration Hospitals.   Through their website, www.underangelswings.com, Joan and Val are sending their soaps and custom made gemstone jewelry all over the country.  As Reiki has no boundaries, neither do Joan and Val's commitment to blessing others.  They have transformed the simple act of getting clean into an experience of feeling loved.
Adventures in Service and 5D Creations
Ilona is seeking volunteers to assist with the recruitment and scheduling of wellness practitioners and product developers for both Adventures in Service and 5D Creations.  Please call her at 973-822-5042 if you are interested.  She is looking forward to hearing from you!
Stone Station
The mineral kingdom is so generous in its foundational support for our human existence and in its energetic support for our evolutionary development as multi-dimensional spiritual beings.  To that end, we are welcoming the stones and crystals that you may have hidden in drawers, lost in closets, or put aside on shelves to assist Explore Life in 5D support 5D pioneers.  Our Stone Station will offer minerals and crystals for purchase at very low prices so they can find new homes in which they can work their wonders.  At the same time, the funds will support the next grant recipients.  Please bring your minerals to the Stone Station table at the activation and we will take very good care in finding them great homes!
Upcoming Events

Partnering with the Angelic Kingdom
Join Ilona to develop your multi-dimensional relationship with the angelic kingdom.  As a soul-embodied human being capable of interacting with the angels you are now needed as part of the ascension team of the planet.  In this class meet your own inner angel and discover your angelic purpose on the Earth.  This is your opportunity to consciously collaborate with the angelic kingdom to create peace on Earth for all of the kingdoms of nature.  The angels have waited for you to become their multi-dimensional colleagues and invite you to experience the wonders that can be accomplished together.
This is a very intimate experience with the angelic kingdom.  Classes are limited to 7 attendees.  Please bring a recorder to capture your angelic frequency in music.  You are also welcome to take videos of your personal readings.
This intimate angelic experience is being held in monthly sessions, mostly on Friday evenings from 7pm to 10pm.  If you would like to participate in classes in 2016 please call Lynn Pridmore at 201-572-2221 for the Chester location and Julie Connor at 845-222-6923 for the Blauvelt location.  The angels and I are happy to be of service.
Blessings of the Divine Masculine to all men and boys everywhere!  May they be honored, cherished, and celebrated for who they are and how they love!