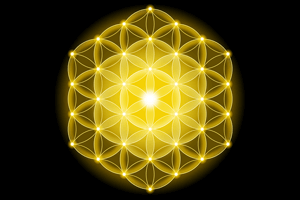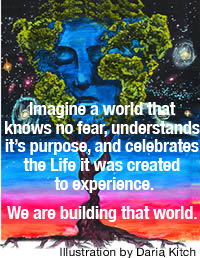 On Powerful Hearts that make Intelligent Decisions: These are the days when men and women rise into the power of their hearts and match that power with the intelligence of their choices.  Not blown around by the wind, these evolutionary pioneers instead use the power of the wind to chart courses for their abundant and respectful lives.  Captivated by the opportunities of the moment, these faithful adventurers collaborate with the elements to become human resources for the planet, rather than a consumer of planetary resources.  And for that, these soul-embodied human beings are brought deeply into relationship with all the kingdoms of nature upon whom their lives depend.  Joy is a steadfast companion for these change-makers who collaboratively create solutions to challenges by supporting, attending to, and upholding each other.  "Me" is replaced by "we" and yet "I" has its place.   In our emerging fifth dimensional world, everyone necessarily belongs because we trust that whoever can provide the inspiration, understanding, awareness, technology, and organization will appear when necessary in the most beneficial way, for the individual and all else.  And this graceful synchronicity is honored as the way that enlightenment works.  Answers are not provided by leadership, but rather leaders organize opportunities and resources so that collectively, answers emerge that support all involved.  Challenges are respected as opportunities to connect, learn, grow, and stretch so that conflict dissolves in environments of appreciation, respect, and gratitude.  The dynamic of peace which inherently emerges from fifth dimensional living is just that, dynamically alive with the power of creativity, the respect of unconditional loving, and the joy of exploring and expanding the boundaries of life as you have known it.
Life as you have known it is changing.  Your time has come.  Explore and expand your soul-embodied humanity through the power of your hearts and the intelligence through which your enlightened decisions will emerge.
Of Humanitarian or Scientific Significance:
www.yesmagazine.org For twenty years, Yes! Magazine has focused on collaborative and respectful solutions to the challenges of life.  Their anniversary issue, Winter 2017, highlights 50 solutions, state by state, that celebrate the strength of communities in the United States of America.  At this time in our country where personal responsibility is essential and empowerment necessary to release fear, righteousness, loss, and confusion, these stories will inspire and hopefully motivate you to live the changes necessary for your own fulfillment.
www.broadcastinghappiness.com  Michelle Gielan is committed to broadcasting happiness and she's doing it on television through the PBS program Inspire Happiness and in Oprah's 21 Days to Happiness class, and in print.  Her book, Broadcasting Happiness: The Science of Igniting and Sustaining Positive Change, is focused on helping people not only to believe that change is possible, but to be change-makers.  She is the founder of the Institute for Applied Positive Research and has partnered with Arianna Huffington to study how transformative stories fuel success. Sharing new research from the fields of positive psychology and neuroscience, she notes that "small shifts in the way we communicate can create big ripple effects on business and educational outcomes, including 31 percent higher productivity, 25 percent better performance ratings, 37 percent higher sales, and 23 percent lower levels of stress."  She shares impressive and awesome stories of those who practice broadcasting happiness and presents the techniques to make life more joyous, creative, and happy.
December's Mantra: Through the power of my heart and the intelligence of my Soul, I am an enlightened decision-maker.
Planetary Activation:  Breathe in a deep green and vibrant gold.  Feel yourself enveloped in the gentle arms of trees, lifted safely off the ground and given safe haven in their branches.  As you look below you, water is gushing where you just stood.  You feel the strength of the trees protecting you from harm.  Take comfort in these branches as the leaves of the trees reach up to the golden light of the Sun and draw in strength and sustenance from the sky to support you.  Feel the golden light traveling through the leaves and into the branches and creating waves of golden energy through the canopy.  You are being bathed in the beams of gold nurturing the trees, even as the waters flow beneath you.  Feel all the life that has taken refuge in the trees with you and notice that you have no fear of each other.  You appreciate the safety you have been given.  And you are not alone.
Look down now and see within the gushing waters below, images, experiences, and memories.  Notice how these images and memories are being distorted by the rushing water.  What you knew them to be is what they no longer are.  The negativity is being washed out.  The static and the stuck is moving.  The sorrowful tears are now part of a rampage of release.  The hidden and buried is being washed up to the surface.  The waters are embracing the events of your life; cleaning the dirty, making the ugly beautiful, letting forgiveness flow.  As you watch the water working on your life, begin to climb down the tree and settle into a lower limb.
The water slows down and begins to recede. Instead of debris, what emerges is a pure green carpet of moss, grass, and tiny wildflowers.  Where negativity had flowed, beauty has taken root.  All the good that continues to nurture your life is nurturing your world.  You feel the tree adjusting itself as it is free from the force of the water.  It shakes out its canopy and beams of golden sunlight penetrate the earth below.  Your tree speaks, telling you that it is safe to step down.   You find your feet touching the soft green moss.  As your feet connect with the living Earth, the moss wiggles beneath your toes and you laugh.  The moss recognizes you and wants to play.  You bend down and run your hands through the moss and it caresses your fingers.  Your eyes light up and your body responds to this Earth that loves you.
Gently now, you stand up and begin to walk the green path before you with the trees looking on.  You see a clearing before you and as you step out of this forest, you are embraced by sunlight.  Except in this sunlight, there are beams of yellow, gold, silver, and white dancing around you.  You find yourself twirling with the light beams.  A sense of freedom overwhelms you and you move with that freedom to find yourself dancing to a melody that is uniquely your own.  Listening to the frequency of your own Soul, the white beams penetrate your body and your cells absorb the light.  Gently now, your Soul is taking up residence in your body, and connecting you to all the life around you.  Your entire world is alive and you not only know this, you feel this.  You are part of this.
You turn around and before you are so many transforming just as you have.  The light is shining through the eyes and radiating off their bodies.  You are drawn to each other and it is as if your hearts are one.  Now reach out with your hand………………
December's Stone Grid:  December's stones are transformers.  They assist you to embrace multi-dimensionality with ease so that your experience of life on Earth expands beyond the confines of your humanity.  The focus of this expansion is love that is active, engaging, joyous, and multi-dimensionally visceral.  December's crystals already know what it feels like to support the other kingdoms of nature on the planet and they would very much like to facilitate your intimate connection to the world around you.  They understand your need to grow into an enlightened awareness of the life that surrounds and supports you, so you may do likewise.   These stones have been living in relationship with the Earth since its birth, and invite you to respect your planetary origin, as they have respected the emergence of humanity on the planet.  They encourage you to recognize the presence of life, even when you do not understand it.  Then you can learn why every expression of life on Earth is as important and valuable as yours.  In order to make enlightened decisions, you have to live beyond what you have known.  They will help you discover more than you can even imagine right under your feet and right in front of your nose.
Because these stones are awakeners, they are excellent meditation companions.  Yet, they choose to introduce you to the vastness of life within the world you live in, so carrying them in your pockets or backpacks, or wearing them as jewelry, and especially out in nature, is also useful.  Take a walk with them.  Sit with them in sunlight or moonlight. Place them in a houseplant or make a gem elixirs in distilled water to join kingdoms of nature together.  Your grids can be placed in greenhouses and yards, as well as altars, to connect with the fairies, devas, dragons, and angels.  Most importantly, December's stones are introducing you to multi-dimensional relationships upon your planet, and that includes the mineral kingdom.  Explore a relationship with these stones, play with them, become aware of how each chooses to work best with you, listen to its voice, and let the experience emerge.  It's just one of many enlightening experiences, and relationships, to come.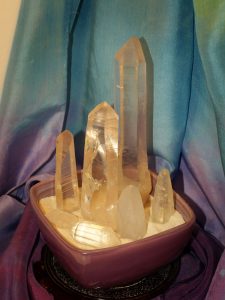 Here are the minerals for December:
Diopside and Moss Agate: These stones will help you embrace the plant kingdom and the beauty of nature.  Especially they will invite you to care for your world as it cares for you.
Petalite and Danburite:  These stones will increase your awareness of the Light Body, not merely of the human being, but also of the devas, fairies, and gnomes that support the plants and stones of the world.  They also lift you up to embrace the presence of your own Soul and help you connect with the angelic support that is always surrounding you.
Dragon Stone Jasper and Sardonyx: These stones remind you to make joy a part of your daily life, to explore what the day has to offer with a childlike wonder.  They reward you with new discoveries of what life is and can do.
Rhodocrosite and Yellow Calcite: These stones assist you in releasing disbelief, doubt, and confusion, to welcome multi-dimensional relationships as a normal and regular part of life.  They do so lovingly and with respect for the ignorance that humanity has lived within, and from which they are growing out of.
Diamante Singing Quartz and Blue Aragonite: These stones invite you to participate in the symphony of life by learning to hear it first, then to add your voice in harmony.  They express themselves through open hearts and will help you to do the same.
Questions for Reflection:
1.  Does life happen to you, or do you consciously participate in it?
2.  How much are you willing to pay for convenience?  Does anything get sacrificed for these conveniences?   What is the difference between comfort and convenience?
3.  What kind of support allows you to make your best decisions?  How do you access it?
4.  Whose leadership has most affected your life?  How so?
In the Spotlight from www.growingconsciousness.com
Manifesting With Fifth Dimensional Frequencies
Graceful abundance is a way of life in fifth dimensional living.  Everything that you require, when you require it, appears because you are collaborating with Creation in building an enlightened civilization of peace on the Earth.  Your Soul is taking great care in providing the environments, situations, relationships, and resources necessary for you to fulfill your purpose.  Recognizing how you are supported, from whom, where, when, and how will free you from the fears that plague third dimensional living.  Seeing through the eyes of your Soul, appreciation will replace anxiety and your choices will reflect a deeper understanding of what it means to be unconditionally loved and loving to all the kingdoms of nature in our world.  To learn more about how to connect to the Earth's grid to receive these situations, relationships, resources, and environments please visit this page on the website.
In the Spotlight from ExploreLifein5D.com
Robin Huffman, Dec. 2016 Grantee
Robin Huffman is in love with monkeys and devoted to protecting them.  After spending three months volunteering at a primate sanctuary in Cameroon, she completely re-organized her life, including resigning from her job as an interior designer, to support these beautiful animals. The giant portraits of orphaned African primates that she paints are located on posters outlining the threats to these citizens of the Earth.  Her work has been exhibited at Rockefeller Center in New York City, she has presented the cause of the monkeys wherever she can, and her website www.RobinHuffmanArt.com draws you into relationship with these animals through the intimacy her portraits invoke.  The monkeys have found a wonderful champion in Robin, who uses art as the medium through which compassion and generosity grow for these vulnerable beings.  We are happy to support Robin's mission and honor the love she shares for these precious members of the animal kingdom.
Adventures in Service and 5D Creations
Debbie Carcuffe – Gem bracelets and essential oil infused beauty products, www.portalofhealing.com,
201-841-0358
Lori Chrepta – Akashic Records readings, www.yoursoulsprings.com, 973-615-9261
If you are interested in offering your evolutionary product or service at an activation, please call Heather at 973-452-8370.  We look forward to hearing about what you are sharing with the world.
Stone Station
The mineral kingdom is so generous in its foundational support for our human existence and in its energetic support for our evolutionary development as multi-dimensional spiritual beings.  To that end, we are welcoming the stones and crystals that you may have hidden in drawers, lost in closets, or put aside on shelves to assist Explore Life in 5D support 5D pioneers.  Our Stone Station will offer minerals and crystals for purchase at very low prices so they can find new homes in which they can work their wonders.  At the same time, the funds will support the next grant recipients.  Please bring your minerals to the Stone Station table at the activation and we will take very good care in finding them great homes!
Upcoming Events
New Moon Planetary Activations for 2017
Join Ilona as she introduces the evolutionary energies supporting our soul-embodiment at the New Moon.  Experience 5D community and activate your relationships with the kingdoms of nature in supporting the ascension of our planet.  Listen to heavenly frequencies that support the upgrading of your auric field and that of our beautiful planet.  Welcome to living in the unconditional loving of the fifth dimension right here and right now.
Dates for 2017:  Jan. 6th and 27th, Feb. 24th, March 24th, April 28th, May 19th, June 23rd, July 21st, Aug. 18th, Sept. 22nd, Oct. 20th, Nov., 17th, Dec. 15th.
Location:  Madison Masonic Lodge, 170 Main St., Madison, NJ 07940.  Parking in rear.
Fee:  $15.00.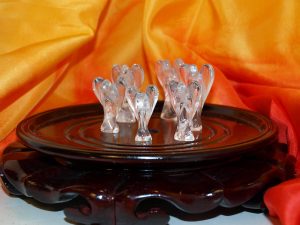 Partnering with the Angelic Kingdom
Join Ilona to develop your multi-dimensional relationship with the angelic kingdom.  As a soul-embodied human being capable of interacting with the angels you are now needed as part of the ascension team of the planet.  In this class meet your own inner angel and discover your angelic purpose on the Earth.  This is your opportunity to consciously collaborate with the angelic kingdom to create peace on Earth for all of the kingdoms of nature.  The angels have waited for you to become their multi-dimensional colleagues and invite you to experience the wonders that can be accomplished together.
This is a very intimate experience with the angelic kingdom.  Classes are limited to 7 attendees.  Please bring a recorder to capture your angelic frequency in music.  You are also welcome to take videos of your personal readings.
Date: Friday, night, February 10th, from 7pm-10pm
Location:  Portal of Healing, 50 Main St., Chester, NJ
Fee:  $55.00
Please call Debbie at 201-841-0358 to register.
The blessings of this Holy Season be yours.  As bearers of the Christ Consciousness, the Light is shining through you, and indeed you are Christ's gift to this world.  May those you love, and those you are yet to love,  feel the grace of your presence in their lives and may they know peace in all ways!