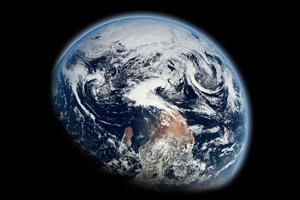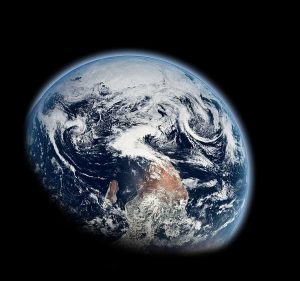 On Living Beauty: Beauty is an expression of grace in action.  It is fluid, effervescent, and radiant.  Beauty shares itself because by its own nature, it is generous.  Beauty knows no fear and understands humility.  It necessarily expresses itself in any and all environments, quietly presenting an alternative experience to conflict and drama.  Flowers find a way to bloom even in the most war torn and physically devastated areas.  Beauty necessarily brings hope that life will go on.  True beauty cannot be plastered onto a magazine cover or stuck on a wall.  It is alive and as such, offers you the experience of majestic energetic expression. Every time you are engaged by a painting, or a sculpture, or a song, or a poem, that beauty finds its way into you and lives through you.  Even the intense blue of the blueberry and the creamy white of a banana graciously support you.  You are ever changed by beauty.  It lingers within you.  Beauty is welcoming, the open arms of grace calling you to the heart of your own creativity.  Your appreciation of all that is beautiful necessarily draws you into momentary experiences of internal possibility that inspire new realities born of grace and lived in peace.  Silence is almost always the best way in which to receive beauty, because beauty talks best in the stillness of wonder and awe.  That silent moment after the symphony plays its last note, or the gymnast lands on the mat, or you have tucked your child into bed, is often the most breathtaking.  Let your life be breathtaking in 2017.  Let the magnetic expression of your soul-embodiment radiate peace and possibility into your life.  You are the living beauty the world is needing to appreciate.
Of Humanitarian or Scientific Significance:
www.rassouli.com Rassouli is an Iranian painter who created Fusionart, a style of painting that unites eastern philosophy and western technology.  His paintings of angels, goddesses, and the celestial realms evoke the presence of multi-dimensional beings for support, guidance, and love.  He illustrated the book, Renaissance of Divine Love, with Patricia Cota-Robles.  Enjoy viewing his online gallery and let the beauty that flows through his work touch you.  He has also written, Book of Creativity: Mastering Your Creative Power, in which he shares many of his personal experiences, which became the basis for his creativity, to help you find your own creativity.
www.interaction-design.org  The Interaction Design Foundation uses a 5 step process to find solutions to challenging problems in all areas of life.  The process starts with empathy, then proceeds to defining the problem, and then ideating a solution which can be prototyped and then tested for its usefulness.  Developed at the Hasso-Plattner Institute of Design at Stanford University, the Foundation teaches this five-stage model through free online courses to help individuals and businesses succeed.  This out-of-the-box and into the world model provides effective problem solving in beautiful and inspired ways.
www.spiritpainting.com Jennifer Lightwolf Jones created Spiritpainting as a way to help individuals creatively express the presence of their own Souls. No formal training is required and playfulness is welcomed in this artistic modality.  She offers courses and trains practitioners to help others to paint to the Soul's delight.  View her galleries to feel the presence of her own Soul in her art.
January's Mantra: Beauty shines through me like a sunny day, blessing all those I meet.
Planetary Activation:  Become aware of a brilliant orange light swirling around you.  Follow the swirls down into the molten and hard iron core of the Earth.  Feel a brilliant orange cone forming around you, moving through the molten lava and anchoring into the hard iron core.  The orange continues to swirl and now aqua and gold spirals emerge from the core of the Earth and swirl around you inside the orange cone.  Suddenly an enormous burst of white light appears beneath you at your 5D Soul Star and you are flooded with this luminescent white soul energy inside your orange cone.  If feels as if you are floating in your white Soul's light, with the aqua and gold spirals moving around you, within the brilliant orange cone.  Become aware of your Soul's light expanding within you.  You may feel tiny spirals of this Soul's light finding their way into your physical cells.  This is literally your Soul embodiment.  Relax into the energetic infusion of fifth dimensional frequencies into your physiology. Become aware of the support of the orange energies and the loving attention of the aqua and gold frequencies of Mother/Father Earth.
Gently now the orange cone expands to become an orange dome around you while your white Soul's light connects more deeply into the Christ Consciousness grid within and around the planet.  Become aware of your spiritual, mental, emotional, and etheric bodies being infused with creativity, openness, generosity, and wonder as your Soul's presence merges into your auric field.  The presence of your Soul is not limited to your physical cells.  It is moving into your memories, emotions, thoughts, and hopes and dreams.  You are to become the presence of your Soul on the Earth because your Soul is truly living within and through you here.  You are completely supported, held, and honored by your own Soul and through its presence the fulfillment that you seek is truly possible.
Notice that your feet are connecting to the fifth dimensional Earth such that you do not feel alone.  Become aware of the visceral presence of the Soul of the Earth.  You are consciously part of the physicality of the planet, and as such, linked directly to her body.  Ascension is a collaborative as well as a creative process and you are now engaged in collaborative creativity with your world.  Your connections to the kingdoms of nature and to the celestial support for the Earth's evolution are being strengthened.  Feel the excitement as your entire Earth family welcomes your conscious participation in the fulfillment of this planet.
Gently now a magenta mist appears under your feet and begins to spiral up and around you.  Tenderly it touches your Mouth of God chakra at the back of your head and moves through your throat and down into your chest cavity.  Feel the magenta tenderly massaging your heart chakras and awakening a greater capacity to unconditionally love every kingdom of nature. Become aware of your heart expanding to appreciate and behold the vast beauty of life, in all its expressions, on this planet, from little bee to majestic mountain.  And feel yourself swept up in the expression of tenderness moving through you now.  And so it is………
January's Stone Grid:  Infusing you with the expansiveness of your emerging soul-embodiment, January's stones provide the support you require to gracefully transform.  They are inspiring and bursting with possibility to help you engage your own evolutionary artistry.  Providing you with the strength you require to change, they invite you to participate in your transformation with a reminder that you have the power to change the world.  As they ground you into your new fifth dimensional reality, they also provide evolutionary stability to keep you focused and on track through your challenges and lessons.  Providing the fuel for creativity, access to multi-dimensional communication, and energetic support, these stones are your soul-embodiment team.  Just as race car drivers have crews to support them during a race, these stones are your teammates, not just for a momentary race, but for the evolution of the human race.
Because these are active stones, they are best placed in active areas of your homes and offices.  They inspire creativity, so any space that supports art, music, writing, sports, and research would benefit from the presence of these stones, individually or in grids.  However, the size of the stone you will use will depend upon the extent of the creative project.  If you are building a jewelry box, a small stone would suffice.  But if you are an architect designing a building, a larger stone would help in the design process.  Wearing the orange stones, in particular, will support inspiration and motivation.  With high powered phenakite, a little stone in a necklace or bracelet will generate great support.  Be conscious of how long you need to wear phenakite to support your process, not burn yourself out.  Petalite, danburite, and cerussite are more gentle options, and supportive in homes and offices when placed on altars or sacred, safe spaces.  Using spiral formations in your grids will further support your transformation and the transformation of your loved ones.  Whether filled with color or radiating the power of white, enjoy the beauty of being blessed by January's stones.
Here are the minerals for January:
Orange stones:  Carnelian, Mooakite, Sunstone, Fire Agate, Mexican Fire Opal, Creedite, Rosophia
White stones:  Phenacite, Cerussite, Petalite, Danburite
Magenta stones: Cobaltoan Calcite, Pink Kunzite, Pink Lemurian Quartz
Aqua stones:  Blue Topaz, Blue Aragonite
Gold:  Citrine, Gold, Gold Calcite
Questions for Reflection:
1.  How do you exercise your creativity?  Do you do so daily, weekly, monthly, or periodically?
2.  Do you appreciate silence?  How do you incorporate it into your life?
3.  When have you felt the most beautiful?  What was happening at that time?  Who were you with?
4.  In what most unexpected place, did you experience something beautiful?  How did it effect you?
In the Spotlight from www.growingconsciousness.com
Manifesting With Fifth Dimensional Frequencies
Graceful abundance is a way of life in fifth dimensional living.  Everything that you require, when you require it, appears because you are collaborating with Creation in building an enlightened civilization of peace on the Earth.  Your Soul is taking great care in providing the environments, situations, relationships, and resources necessary for you to fulfill your purpose.  Recognizing how you are supported, from whom, where, when, and how will free you from the fears that plague third dimensional living.  Seeing through the eyes of your Soul, appreciation will replace anxiety and your choices will reflect a deeper understanding of what it means to be unconditionally loved and loving to all the kingdoms of nature in our world.  To learn more about how to connect to the Earth's grid to receive these situations, relationships, resources, and environments please visit this page on the website.
In the Spotlight from ExploreLifein5D.com
Robin Huffman, Dec. 2016 Grantee
We were happy to award Robin Huffman the Explore Life in 5D grant in December.  Her paintings of these precious beings are beauty and touching.  Here is her story:  Robin is in love with monkeys and devoted to protecting them.  After spending three months volunteering at a primate sanctuary in Cameroon, she completely re-organized her life, including resigning from her job as an interior designer, to support these beautiful animals. The giant portraits of orphaned African primates that she paints are located on posters outlining the threats to these citizens of the Earth.  Her work has been exhibited at Rockefeller Center in New York City, she has presented the cause of the monkeys wherever she can, and her website www.RobinHuffmanArt.com draws you into relationship with these animals through the intimacy her portraits invoke.  The monkeys have found a wonderful champion in Robin, who uses art as the medium through which compassion and generosity grow for these vulnerable beings.  Thank you for your support during the year, donating books and stones, and purchasing them to send on to new homes.  Because of your generosity, we are looking forward to supporting beautiful fifth dimensional pioneers in 2017!
Adventures in Service and 5D Creations
Dorota Oroscz – Massage Therapy, 908-285-2644
If you are interested in offering your evolutionary product or service at an activation, please call Heather at 973-452-8370.  We look forward to hearing about what you are sharing with the world.
Stone Station
The mineral kingdom is so generous in its foundational support for our human existence and in its energetic support for our evolutionary development as multi-dimensional spiritual beings.  To that end, we are welcoming the stones and crystals that you may have hidden in drawers, lost in closets, or put aside on shelves to assist Explore Life in 5D support 5D pioneers.  Our Stone Station will offer minerals and crystals for purchase at very low prices so they can find new homes in which they can work their wonders.  At the same time, the funds will support the next grant recipients.  Please bring your minerals to the Stone Station table at the activation and we will take very good care in finding them great homes!
Upcoming Events:
New Moon Planetary Activations for 2017
Join Ilona as she introduces the evolutionary energies supporting our soul-embodiment at the New Moon.  Experience 5D community and activate your relationships with the kingdoms of nature in supporting the ascension of our planet.  Listen to heavenly frequencies that support the upgrading of your auric field and that of our beautiful planet.  Welcome to living in the unconditional loving of the fifth dimension right here and right now.
Dates for 2017: Jan 27th, Feb. 24th, March 24th, April 28th, May 19th, June 23rd, July 21st, Aug. 18th, Sept. 22nd, Oct. 20th, Nov., 17th, Dec. 15th.
Location:  Madison Masonic Lodge, 170 Main St., Madison, NJ 07940.  Parking in rear.
Fee:  $15.00
Partnering with the Angelic Kingdom
Join Ilona to develop your multi-dimensional relationship with the angelic kingdom.  As a soul-embodied human being capable of interacting with the angels you are now needed as part of the ascension team of the planet.  In this class meet your own inner angel and discover your angelic purpose on the Earth.  This is your opportunity to consciously collaborate with the angelic kingdom to create peace on Earth for all of the kingdoms of nature.  The angels have waited for you to become their multi-dimensional colleagues and invite you to experience the wonders that can be accomplished together.
This is a very intimate experience with the angelic kingdom.  Classes are limited to 7 attendees.  Please bring a recorder to capture your angelic frequency in music.  You are also welcome to take videos of your personal readings.
Date: Friday, Feb. 10th from 7pm-9pm
Location: Portal of Healing, 50 Main St. Chester, NJ
Fee: $55.00
Please call Debbie at 201-841-0358 to register.
Please note that there are two activations in January because the New Moon fell on Dec. 29th.  I look forward to continuing our journey on Friday, January 27th!!