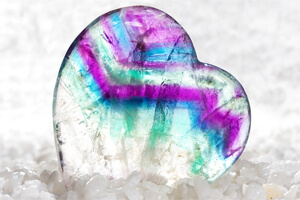 On Love Has No Boundaries: Begin to understand that love has no boundaries. Its limitlessness extends to your enemies and your challengers. It does not regard race, religious or philosophical affiliations, social standing, or geographical location as a prerequisite to being extended the attention, consideration, and respect that love provides. Love travels through every terrain, although it may appear invisible to those incapable of seeing, becoming aware of, or feeling its presence, especially when overwhelmed with fear. Unconditional loving is an ever-present agent of change. Indeed, it is fueling evolution throughout the universe and most ardently on the Earth.
To comprehend the unconditional nature of loving, you must embrace the power of love. Unconditional love is a force of creation. Would you prefer to tell the Creator that only certain species are permitted on the planet by your design? Are you willing to suffer from your ignorance of the kaleidoscope of ecology that creates a planet, by making such a request? What and who would you ban and why? Unconditional loving appreciates everything and understands not only the individual purpose, but also the contribution each life force makes to the whole. Unconditional loving doesn't see danger because it has no fear. It understands function, purpose, opportunity, possibility, flow, and creative outcome. Unconditional loving does not have a defined timeline because it is multi-dimensionally fluid and accesses whatever is required for the highest good of all from multiple timelines simultaneously. Love creates with gracious abandon, through the vast expanses of life-force seeking expression, on this planet and throughout this universe.
You are part of the vast expanse of life-force seeking a new expression on the Earth. Unconditional loving is here with you right now, fueling your evolution, and creating opportunities that are yours for the embracing. The challenges that you have placed before you come from the fear-driven, conditional experiences of loss and separation that have defined humanity's third dimensional existence. That definition is no longer valid, if you so choose to viscerally create the experience of unconditional loving in your homes, communities, nation, and world. Because unconditional loving does not fear, judgment has no reason to exist. When you extract blame, accept responsibility, and open your heart through unconditional loving, what emerges in your mind, and comes through your lips is filled with possibility, hope, and creativity. Enlightenment is a byproduct of unconditional loving, because, of necessity, understanding emerges, compassion flows, and change becomes the healing balm that makes way for a true, and lasting peace.
These are the days of your enlightenment. And, how you will shine.
Of Humanitarian or Scientific Significance:
www.worldpeacepulse.com James Twyman, author of The Art of Spiritual Peacemaking, is offering a free year long program to assist in your enlightenment and that of humanity in 2017. The program includes 365 musical lessons, as well as daily conference calls, and special retreats. Here is what James says, " I am fully committed to your awakening, and that's why I'm offering this program. Imagine receiving an email each day with a musical lesson that is meant to dive into your soul and lead to your awakening. And imagine doing that with a community of thousands of other people from around the world. Let 2017 be the year of your illumination."
www.seizeyourmoments.com Where Janne Willmes happens to be, joy is alive. She's traveled to more than 30 countries since 2010 asking the people she meets to draw a picture of what has made them happy on a large index card with the markers she carries with her. She started these happy drawings in college for fun, but this became a tool for healing when her mother became ill and then died. She got into a train and began asking others to draw their happy moments and the rest is history. She shares the pictures of joy and the stories that go with them on her website and encourages others to collect drawings of happy moments too.
www.thelovefoundation.com The Love Foundation, founded by Harold Becker, inspires people to love unconditionally at home and around the world. They focus upon the personal appreciation and pragmatic experiences of unconditional loving through education, research, and charity projects. Global Love Day on May 1st and the America Loves and All Nations Love programs are part of the offerings they provide for humanity to build practical foundations and an understanding of unconditional loving. To learn more about their offerings and how to participate, visit their website.
January's Mantra: I am opening up to the power of unconditional loving in my life.
Planetary Activation: Breathe in a deep pink down into your diaphragm. Literally inhale this magenta energy into your solar plexus and see it flowing up through your hearts and out into the world. Imagine your breath as a pump, creating a flow of sixth dimensional unconditionally loving energies into your life. Keep your breathing deep and steady and allow yourself to be embraced in a beautiful magenta mist. Relax into the unconditionally loving flow surrounding you.
Welcome the presence of your archangelic lineage to support you now. Your guardian angels will make their presence known, along with specific angels being sent to assist you in this process. Become aware of their colors and frequencies as they may be assisting you over the next six months as well. As your angelic assistance team enters your energy field, become aware of the pattern of movement they are creating around you. For example, you may feel a swirling, a pumping, a tornadic spiral, a swishing, or a lifting. Note the pattern and now send your fear, anger, rage, disgust, judgment, blame, and disappointment into the movement. The angels will guide the negativity into the clearing vortex they have created for you. Next, free yourself of shame, guilt, greed, lust, righteousness, rigidity, and indignation. Send these into the clearing vortex and become aware of the angels guiding the negativity into release. Lastly, let go of disrespect and self-hatred, abandonment, neglect, and lack of support. Watch them flow into the clearing vortex as the angels sweep and sing away all self-sabotage and self-defeat.Breathe the magenta energies in and out, in and out, in and out. You are safe. You are free. You are loved.
The magenta mist in which you have been residing, now becomes a magenta sphere and begins to travel down into the planet's core, the Earth's heart. As you travel you become aware of many magenta spheres finding their way to the planetary heart. As you descend into the sanctuary of the Earth's heart, millions of magenta spheres are gathering. The experience of unconditional loving is vast. The freedom to love is overwhelming. The clarity is pristine. And, peace is. All of the spheres pay attention to a central focus and there, now, appears the consciousness of Gaia, Mother/Father Earth. The Earth addresses this sacred gathering will a deep rumbling that feels like a caress. Mother/Father Earth requests the assistance of all in attendance to carry forth what they are experiencing within their planetary heart, and help to give birth to this new reality upon the planet. Mother/Father Earth is aware of the challenges now occurring and pledges their continual unconditional loving, but requests the clear understanding of the consequences that illusions have wrought upon the planet. You have witnessed the clarity and expansiveness of the Earth's loving because of your willingness to experience unconditional loving and participate in planetary healing. Change is upon us all and you have nothing to fear. Mother/Father Earth sends forth many deep rumbles into the congregation, waves of unconditional loving from the planetary heart merging with the hearts of those in the magenta spheres. Unity permeates the collective field with gracious appreciation and a sigh of holiness emerges. Life on Earth is more than it has ever been and all the spheres are united in this creative endeavor. Together, gently, peacefully, and in one collective movement, the spheres begin to travel to the surface.
Breathe the magenta deeply into your solar plexus, and exhale the magenta up through your heart and out into your world. Become aware of your angelic assistance team appreciating this opportunity to serve you and honoring your willingness to unconditionally love. They bless you now and begin their departure. Some may attend to you in challenging moments over the next six months. You will recognize them by color and frequency. Breathe the magenta deeply in and expansively out. Become aware of the sphere dissolving into a mist of varying shades of pink. Feel the safety, confidence, and possibility in which you now reside. Breathe your unconditional loving deeply in and expansively out. Deeply in and expansively out………………………
January's Stone Grid: Infusing you with the power of unconditional loving, the stones for January are full of dynamic tenderness coupled with total presence. They are fearless in their capacity to attend to you in every environment and all situations. The promote your ability to heal yourselves by honoring your experiences and taking responsibility for your own happiness and fulfillment. Although they may be quiet, these stones are not shy, and will make their presence known in your life. They will continue to knock on the door of your heart until it opens. Then they will take up residence in the beauty of your multi-dimensional hearts and support the vast expressions of loving in your life. Their transmission to you is of a mature loving that sees beyond third dimensional fears to break through the veil and invite you into the treasures of enlightened loving. They will support you through the mental and physical transitions that naturally occur as transcendence emerges in your life, and joy becomes a new and lasting addition to your days and nights. These stones know no boundaries in assisting in the awakening of your unconditionally loving heart, mind, and body.
Because these stones are facilitating unconditional loving in your relationships and environments, place grids in living spaces, family rooms, and kitchens to support generosity, consideration, and kindness. Place the pink stones by the beds of anyone who is anxious, who has felt abandoned, and for those who are dying. Utilize the self-healed quartz in meditation and during bathing to release what is no longer necessary and support a healthier environment for self-love to blossom. Note that the artinite and the halite are delicate and fragile. Treat these with the respect they deserve and you will find your self-respect growing simultaneously. They are wonderful placed on altars and in a safe space near to the door that you most use to enter or leave your home. They will remind you of the purity of your loving as you go about your day. The purple fluorite and lepidolite with tourmaline bring with them the joy of transformation as your heart opens to loving without conditions, free of the hurt of the past, and inviting the promise of a fulfilling future.
Here are the minerals for January 27:
Purple: Purple Fluorite, Lepidolite with Red or Green Tourmaline
White: Tabby Self-Healed Quartz, Clear Kunzite, Artinite
Pink: Pink Mangano Calcite, Pink Kunzite, Pink Halite, Pink Opal, Morganite, Pink Danburite, Rhodonite, Leopard Skin Jasper, Candle Quartz
Questions for Reflection:
Have you been able to make peace with your greatest enemy? How did it feel? If not, what is stopping you? What is the price you pay for the delay?
What is the greatest condition that you have placed on those who love you? Have they been able to reach the bar you have set for them?
Do you trust the intelligence of love? If you did, how do you imagine your life would change?
When are you most at peace? How do you see, feel, and know the world in those moments?
In the Spotlight from www.growingconsciousness.com
The Differences Between Third and Fifth Dimensional Relationships
Fifth dimensional relationships generate freedom and joy. Each relationship is an investment in the people., places, and kingdoms of nature that are being interconnected. The unconditional loving from which fifth dimensional relationships emerge creates change by offering an environment in which the opportunities for evolutionary development are gracefully accessed and successfully utilized by all involved. There are distinct differences between third and fifth dimensional relationships based upon the purpose of the dimensional experience. The fifth dimensional qualities defined below facilitate an unconditionally loving experience. By providing the criteria by which to monitor your thoughts, feelings, beliefs, and behaviors you can both build and support fifth dimensional relationships out of the third dimensional relationships in your own life. To learn how, please visit this page on the website.
In the Spotlight from ExploreLifein5D.com
Thank you for your support during the year, donating books and stones, and purchasing them to send on to new homes. Because of your generosity, we are looking forward to supporting beautiful fifth dimensional pioneers in 2017!
Adventures in Service and 5D Creations
If you are interested in offering your evolutionary product or service at an activation, please call Heather at 973-452-8370. We look forward to hearing about what you are sharing with the world.
Stone Station
The mineral kingdom is so generous in its foundational support for our human existence and in its energetic support for our evolutionary development as multi-dimensional spiritual beings. To that end, we are welcoming the stones and crystals that you may have hidden in drawers, lost in closets, or put aside on shelves to assist Explore Life in 5D support 5D pioneers. Our Stone Station will offer minerals and crystals for purchase at very low prices so they can find new homes in which they can work their wonders. At the same time, the funds will support the next grant recipients. Please bring your minerals to the Stone Station table at the activation and we will take very good care in finding them great homes!
Upcoming Events: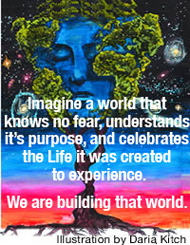 New Moon Planetary Activations for 2017
Join Ilona as she introduces the evolutionary energies supporting our soul-embodiment at the New Moon. Experience 5D community and activate your relationships with the kingdoms of nature in supporting the ascension of our planet. Listen to heavenly frequencies that support the upgrading of your auric field and that of our beautiful planet. Welcome to living in the unconditional loving of the fifth dimension right here and right now.
Dates for 2017: Jan 27th, Feb. 24th, March 24th, April 28th, May 19th, June 23rd, July 21st, Aug. 18th, Sept. 22nd, Oct. 20th, Nov., 17th, Dec. 15th.
Location: Madison Masonic Lodge, 170 Main St., Madison, NJ 07940. Parking in rear.
Fee: $15.00
Partnering with the Angelic Kingdom
Join Ilona to develop your multi-dimensional relationship with the angelic kingdom. As a soul-embodied human being capable of interacting with the angels you are now needed as part of the ascension team of the planet. In this class meet your own inner angel and discover your angelic purpose on the Earth. This is your opportunity to consciously collaborate with the angelic kingdom to create peace on Earth for all of the kingdoms of nature. The angels have waited for you to become their multi-dimensional colleagues and invite you to experience the wonders that can be accomplished together.
This is a very intimate experience with the angelic kingdom. Classes are limited to 7 attendees. Please bring a recorder to capture your angelic frequency in music. You are also welcome to take videos of your personal readings.
Date: Friday, Feb. 10th from 7pm-9pm
Location: Portal of Healing, 50 Main St. Chester, NJ
Fee: $55.00 Please call Debbie at 201-841-0358 to register.