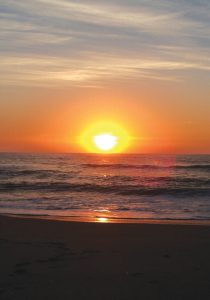 On Starting Over: There is no better time than now to renew your life, restore your capacity for joy, and honor the presence of your Soul. The solar eclipse on August 21st has provided you with a rare opportunity to begin again through enlightenment, not ignorance. There are no more negative or unnecessary patterns to repeat. Rather, there are new empowering processes to explore. A diverse and colorful multi-dimensional perspective is becoming possible through your soul-embodiment. With a clear and refined focus, you will be guided into creativity that crosses the boundaries of known science, philosophy, education, and government. These awakenings will affect how you live your life by the conscious choices you make every day. Enlightened creativity is respectfully collaborative because it is expansively aware of the expression of life-force in every situation, relationship, environment, and resource. Because generosity is a spiritual energy that can never be wasted, your focus on the quality of the contributions you choose to make at home, at work, in your neighborhood and beyond will grow.  Being of service will become the reason for your existence, and the way through which you fulfill yourself. You are free to transcend the willful habitual focus on survival to embrace the evolutionary possibilities that are emerging as abundance reveals itself in your current life. Grace will replace sacrifice. Realization is replacing rationalization. Anxiety is dissolving into safety and joy.  Creativity is rising through the canyon emptied of dissipated fear. Rivers of soul-embodied life force are channeling new pathways to harmony, abundance, and peace. Follow the evolutionary currents, engage enlightened navigation, and embrace the journey in unconditional loving.
Opening Song:
Holding Hands received and performed by Ilona Anne Hress with Clive Smith on her recording, Love Is On The Move.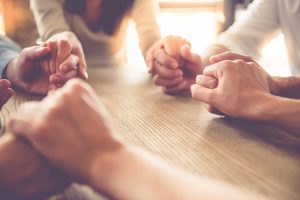 Subliminal:
My hands reach out, touching light.
Flowing in light, our hands meet.
Fingers touch.  Hope awakens.  Loneliness flees.
We travel together on the river of light,
Currents of love strengthening us.
Holding hands, moving as one.
I see the light flowing, flowing out of me.
I feel upheld, lifted up with dignity.
We rise as One, into the light of day.
Banishing darkness, we find a new way.
Our light it shines through all the pain.
Our light it shines.  Grace is ahead.
Follow the light, holding hands.
Follow the light, holding hands.
Follow the light, holding hands.
Of Humanitarian or Scientific Significance:
www.lifeafterhate.org In 2011 a group of former members of the American violent far-right extremist movement who had discovered compassion and forgiveness, came together. Using the powerful stories of their own transformation, and the unique understanding that they share from their common past experiences, they serve to inspire, educate, guide, and counsel those seeking to free themselves of hatred.
They describe their mission as follows: Whether working with individuals who wish to leave a life of hate and violence or helping organizations (community, educational, civic, government, etc.) grappling with the causes of intolerance and racism, Life After Hate works to counter the seeds of hate we once planted. Through personal experience and highly unique skill sets, we have developed a sophisticated understanding about what draws individuals to extremist groups and, equally important, why they leave. Compassion is the opposite of judgment and we understand the roles compassion and empathy play in healing individuals and communities.
www.halfearthproject.org Eminent biologist Edward O. Wilson has proposed a solution to save the planet. In his book, Half Earth: Our Planet's Fight for Life, he recommends that humanity conserve half of the planet, oceans and land, to protect 85% of the species currently headed for extinction. In this beautiful, engaging, and inspiring website, Mr. Wilson provides us with a way to insure the biodiversity that our planet requires to sustain all life, including the human experience. Learn how you can participate in Mr. Wilson's transcendent goal to save the planet.
September's Mantra:
Practicing enlightened creativity is my new way of life. I am starting over.
Listening to Love Is Everywhere from Love Is On The Move and doing the exercise and meditation accompanying this song will help you to access your Soul's capacity to unconditionally love and be loved.
Planetary Activation:
Breathe in a deep blue. Become aware of these deep blue electromagnetic energies washing over you in waves, one after the other, after the other. With each wave, relax further into the expansive awareness of Divine Will. Simply be present to the power of the evolutionary currents pulsing through you. Continue to relax spiritually, mentally, emotionally, etherically, and physically, as you breathe in the flow of divinity evolving.
Now imagine falling through the deep blue into a magnificent golden glow. No longer propelled forward, allow yourself to experience being upheld, almost floating in this golden frequency. Extend your arms outward and become aware of the golden energies pouring into the subtle bodies of your auric field and moving into the center of your chest, aligning your multi-dimensional heart chakras. Become aware of the celestial beings from the Great Central Sun of the Universe attending to you in this golden space. Feel the presence of Lord Melchizedek, the god of our universe, blessing you now. Consciously, breathe deeply into the center of your chest, responding to the portal being created by the golden energies flowing into your multi-dimensional heart chakras through the front of your body. They travel from the front of your chest and then exit through the back of your body, down your spinal cord and legs, through the crust and mantle of the Earth, and into the molten and hard iron core of the planet. This golden beam extends from the heart of the planet, to touch Mars, and then flows through Venus and Mercury, on its way to our Sun. As it settles into the fiery body of the Sun, the golden beam infuses the Sun with a surge of life-force from the Great Central Sun of our Universe. Imagine the Sun breathing in this life-force infusion and restructuring according to universal evolutionary parameters. Visualize the radiance of the Sun, infused with these evolutionary life-force codes, making their way to Earth. Imagine all life on Earth soaking up these evolutionary life-force codes, being nurtured by them, being transformed by them. Visualize harmony being restored upon and within the Earth, life by life, moment by moment, breath by breath. And, so it is.
September's Stone Grid:
The stones for September facilitate the expansive awareness that allows you to consciously participate in the evolutionary flow of Divine Will on the planet. Strong stones, they empower you to courageously step forward on your own evolutionary path. These minerals also promote universal connectivity, so they align your journey with the larger currents assisting the planet. For example, instead of saying "Hi!" to an angel. Consider working with that angel on a unique project, knowing that your intelligence and experience are necessary to complete the mission. Additionally, these stones, whose elemental birth was in the stars, are pointing us to the radiance of the Sun, helping us to recognize that in every moment we are supported by a solar system, galaxy, and universe who know where we are, and what we need. Having the expansive awareness to welcome and collaborate with this electromagnetic assistance is a profound gift the minerals of September are offering us.  We are being offered the technological and philosophical information necessary to honorably and lovingly care for ourselves and our world. These are the solutions that humans had been incapable of recognizing. Not only does the universe know our addresses, they are sending help to work with us to restore harmony on Earth.
September's stones are excellent for grids placed on lawns and yards because they anchor in the multi-dimensional assistance coming from outer space to the planetary body. Using any or some of these stones in a Medicine Wheel on your property will promote the reception of these evolutionary life codes to the plants in your garden, the birds in your trees, and all your loved ones who share your home. In meditation and prayer, these stones promote your conscious awareness of multi-dimensional assistance and help you to consciously connect to spiritual guides. Excellent on an altar, they are wonderful companions held or placed around you during prayer and meditation. Beautiful specimens, the minerals of September reflect the beauty of the Divine Will that created you to experience the vastness of life from this small celestial being called Earth.
Here are the minerals for September:

Blue: Lazulite, Sapphire, Lapis Lazuli, Ocean Jasper, Specular Hematite, Iolite
Gold: Stellar Beam Gold Calcite, Gold Topaz, Wulfenite, Heliodor, Scheelite, Yellow Fluorite, Golden Barite, Agni Gold Danburite, Creedite, Libyan Gold Tektite,
Questions for Reflection:
What is your definition of intelligence? What is your definition of enlightenment? Do they intersect?
In overcoming your most difficult habit, what did you discover about yourself?
How much grace did you ask for when you had to start over? How much creativity did you pray for?
What was the most random act of kindness you have ever received? When you look back upon it, was it random?
Graceful abundance is a way of life in fifth dimensional living. Everything that you require, when you require it, appears because you are collaborating with Creation in building a new civilization of peace on the Earth. Your Soul is taking great care in providing the environments, situations, relationships, and resources necessary for you to fulfill your purpose. Recognizing how you are supported, from whom, where, when, and how will free you from the fears that plague third dimensional living. Seeing through the eyes of your Soul, appreciation will replace anxiety and your choices will reflect a deeper understanding of what it means to be unconditionally loved and loving to all the kingdoms of nature in our world. To learn more about the grid-grounding chakra that connects you to the planetary grid, please visit this article on the website.

ExploreLifein5D has found a new home at livingenlightenedrelationships.com.
To learn about and apply for the $500.00 Explore Life in 5D grant, please visit the Explore Life in 5D section of the website under the Enlightened Living tab of the menu bar. We are also accepting nominations as well. Please call Ilona at 973-822-5042 to tell her about the fifth dimensional individuals who have impacted your life. Thank you for helping us to support those 5D pioneers who are changing the world with intelligent loving!
Adventures in Service and 5D Creations
Vicki Barghout: Viver Health Pamphlets,www.viverhealth.com, 973-580-4857
Irene Sonja Fanane: Angel Readings, www.awakeningtoangels.com, 973-635-5505
If you are interested in offering your evolutionary product or service at an activation, please call Heather at 973-452-8370. We look forward to hearing about what you are sharing with the world.
Upcoming Events:
The Love, Respect, and Appreciation Retreat
An Experience of Enlightened Relationships
Together we create from love, the deepest seat of understanding available to humanity at this time.  Your masculine and feminine energies are gifts beyond measure, and when understood in their totality, offer you evolutionary freedom, the ability to transform your civilization. We appreciate your participation in what will be a time of great revelation, experimentation, and transformation, most likely in that order.  Additionally, your presenter carries the joy of the Creation in her and she will uplift that which has been burdensome until the light in your eyes shines the way to peace, both inner and outer.  Prepare to prosper during this event in ways you have not yet known of abundance.  There is so much to share and share we shall.
Blessings Be in All Ways for All Days!
Do you long for the freedom to express yourself in complete support?
Is it your dream to fulfill yourself in the presence of unconditional loving?
Are you aching to experience the immense power of your loving?
Isn't it time to feel safe, supported, encouraged, and celebrated?
Enlightened relationships are the expression of fifth dimensional unconditional loving in action on the Earth. They transcend the drama and struggle of human relations through the power of the Soul by awakening your capacity to unconditionally love, and forgive. No longer fighting, the joyous collaboration of your internal masculine and feminine energies give birth to self-confidence, faith, and great hope for the future. Whether your most challenging relationship is with yourself, your spouse, your business partner, or your neighbors, enlightened relationship has the power to heal wounds, generate harmony, and invite respectful creative collaboration into your life. Join Ilona for an adventure into loving that will transform the way your heart, mind, and body live in the world.
Held on the sacred grounds of The Blue Deer in Margaretville, NY, this two-and-a-half day retreat will support the unfolding of your intimacy with your own Soul. This sacred land offers you an intimate experience of Mother/Father Earth that will facilitate a deeper connection to the masculine and feminine energies already living within you. The weekend unfolds in presentations, meditations, activities, and exercises that provide an experience of fifth dimensional living. Wonderful for individuals, this retreat is especially helpful to couples and business partners. Ilona invites you to experience the joy and peace of enlightened relationships!
Date: Thursday evening Sept. 28th to Saturday, evening Sept. 30th
Location: The Blue Deer, Margaretville, NY
Fee: $625.00, meals and lodging included.
Please call Julie at 845-222-6923 to register for this loving experience of 5D living.
If you are interested in hosting a class on crystal healing as stone medicine or grid making, please call Ilona at 973-822-5042.
Happy Fall Equinox to all, especially Mother/Father/Earth!