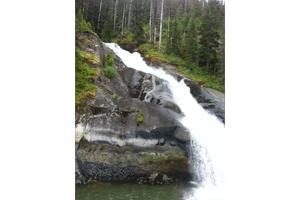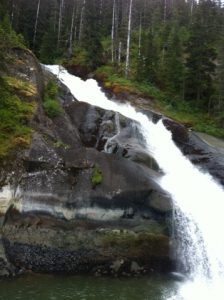 On Abundance Is Flowing: Do you believe that you have all that you need?  Do you truly understand what your needs are?  Can you connect your needs to your personal mission in life?  Are you willing to trust your life to your Soul?  What does it really mean to be faithful?  In the third dimension these questions are riddled with fear, and expectations.  Dictated by an ego that doesn't understand personal fulfillment, the obsession with power, greed, and lust literally burns up life-force, leaving an emptiness that seems impossible to fill.  How can you be greedy when you already have all that you require?  What good is power when you are too afraid, or too egotistical, to use it wisely?  What positive purpose has lust ever played in anyone's life?   In transitioning from third dimensional fear to fifth dimensional living, your entire understanding of what is enough, and your perception of what abundance involves, drastically changes.  Fear is self-absorbed while love is generous.  Manipulation is self-absorbed while power is magnanimous.  Lust is self-absorbed while sensuality is creative.  Abundance only knows how to flow.  And even if you try to capture it, abundance will move on, with or without you.  Now is the time, in the process of your soul-embodiment, to consciously awaken to the power of abundant flow in your life, and for your world.  The idea of scarcity, the experience of poverty, the imbalances of power, the misuse of sexual energy, and the loss of personal responsibility all relate to energies that humans are attempting to control, according to an external standard, that has no significant relationship to the realities of infinite life-force.  Are you willing to receive the blessings that will change your life once and for all?
Because your soul-embodiment is underway, your capacity to surrender into divine providence is growing.  In your soul-empowerment abundance is flowing, life-force is respected, and creativity is once again asserting its proper and necessary role in human evolution.  In the days and weeks to come flow with the challenges to your check books, and your ideas of what is essential.  Be willing to experience faith, not as a concept, but rather as a transition into a fifth dimensional lifestyle where graceful abundance resides.  Open to the soulful creativity within you that can chart new paths to financial freedom and personal fulfillment.  Refused to be seduced by fear, wealth, and influence to discover the wealth of empowerment living inside of you. Your Soul knows your address and will help you to make the practical and life-affirming decisions that will fill your homes and businesses with graceful abundance.
Opening Song:  Open Up received and performed by Ilona Anne Hress on her recording, RISE.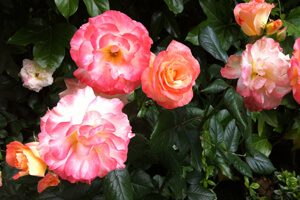 Lu. Lu. Lu. Lu. Lu. Lu. Lu. Lu. Lu. Lu. Lu. Lu. Lu.
Open your eyes and see the light.
Open your mind and hear what is bright.
Open up your heart to feel what's good.
Open up. Open up. Open up to love.
Lu. Lu. Lu. Lu. Lu. Lu. Lu. Lu. Lu. Lu. Lu. Lu. Lu.
Open up and see the light around and within.
Open up and know that your heart is within
the light of day, and the light that shines in darkness.
Open up to find your way.
Lu. Lu. Lu. Lu. Lu. Lu. Lu. Lu. Lu. Lu. Lu. Lu. Lu.
Of Humanitarian or Scientific Significance:
www.sarahprout.com   Sarah Prout has a mission to help "inspired souls, miracle seekers, light workers, empaths and creative kindred spirits to manifest a life of peace, love, and abundance."   She offer these five steps to help you become a master manifestor:  set your intention, open your heart, raise your vibration, trust and surrender, and have gratitude for what is.  She offers courses and a supportive soulful community to help you embrace abundant living.
www.julianapark.com Author of The Abundance Loop, Juliana Park desires to help you make conscious choices about conscious wealth.  A financial advisor, Juliana has learned that "abundance is more of a function of your self-worth than your net worth."  She shares eight practical steps to living an authentic life that she feels brings true abundance.
May's Mantra: I am surrendering into Divine Providence.  I am trusting in acts of grace and connection.
Listening to Time To Trust and doing the exercise and meditation accompanying this song will further your ability to flow in abundance.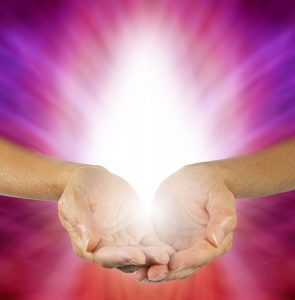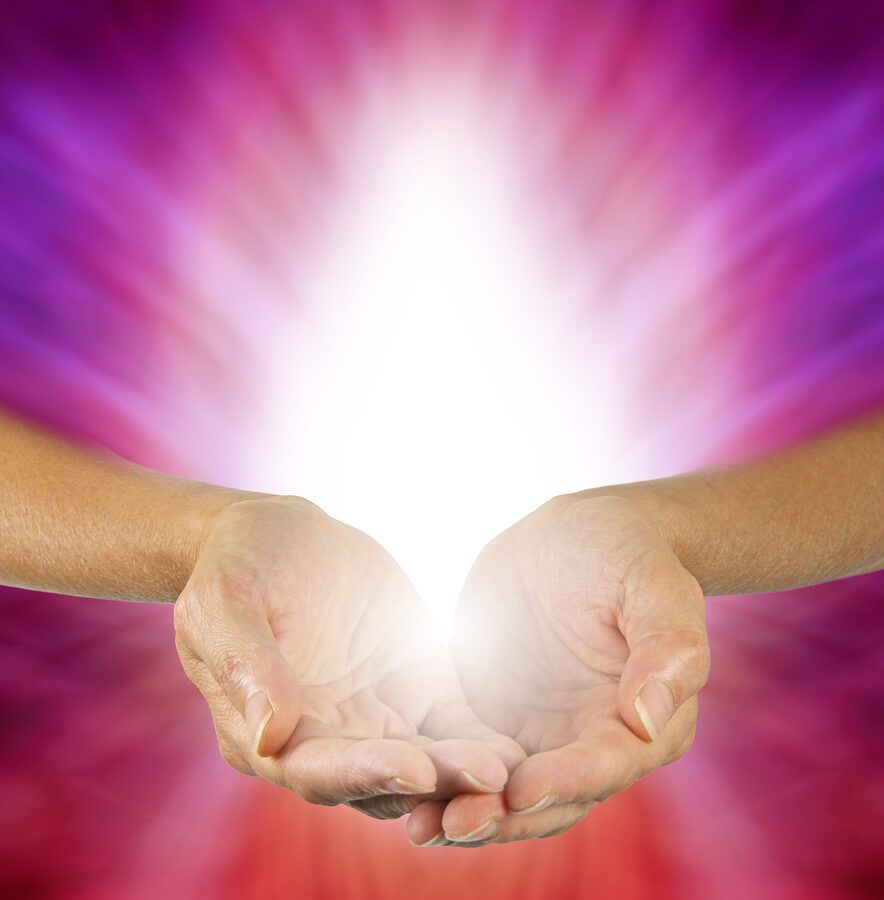 Planetary Activation:  Imagine yourself drinking a magenta elixir from a beautiful cup.  It is presented to you by your Soul during a banquet in which you are celebrating the abundance of your life.  Visualize all those you love, those who have invested in you over lifetimes, and those who have been supporting you from the inner realms in attendance.  The room is full and the energy is vivacious, hopeful, and uplifting.  As you sip the magenta elixir, the boundaries between your human limitations and your Soul's presence begin to dissolve.  You experience yourself upheld in a magenta mist, supported to journey deep into the treasures of your Soul.
Suddenly the mist becomes a cord and you feel yourself being pulled through many of your incarnations.  You are shown the experiences which lead to trauma and lack, and the successes which brought abundance and self-confidence.  You experience yourself pulled between the losses and disappointments, and accomplishments and prosperity of lifetimes.  As you flow back and forth between these poles of struggle and ease, allow your Soul to create a middle path, a light beam of stable and consistent life-force.  Consciously choose to step out of your incarnational experiences and settle into the light beam.  This means releasing your attachment to your accomplishments and prosperity as much as your trauma and loss.  Focus upon your life-force building up in the light beam and settle into the strength and flow that resides there.  You will continue to witness your incarnations but instead of being pulled into them, you are simply watching what occurred without emotional interference.
Now further relax into the light beam and become aware of the magenta cord pulling out only that which is beneficial to your fulfillment from each lifetime and depositing these energies into your light beam.  As this occurs all negativity and divisiveness that deterred you from soul-embodiment in these lifetimes is released, for the lesson has been learned and the task accomplished.  With the resolution of each incarnation the strength of your Soul's light is growing and the flow of life-force is increasing.  Resist the urge to visit an incarnation and stay focused on the journey that each of these incarnations have been creating for you.  Each lifetime is an excursion on the itinerary of your soul-embodiment, a stop-over to learn, grow, refuel, and get supplies for the rest of the journey.  Allow your Soul to assist you in consciously connecting the dots of your incarnations so you remain in the flow of your Soul.  There is no need to be stuck in an experience, only to learn from it and move on.  Abundance flows and your life-force cannot be corralled into one incarnation.  Become aware of your life-force expanding in the light beam of your Soul as understanding and awareness free you from the attachments to the past.  Breathe the light in and flow into the life-force from which you have emerged and in which you live.  Become aware of how alive you feel and are right now.  Become aware of the freedom you are experiencing, the freedom to consciously choose how you will live and why.
The magenta cord dissolves back into a mist that now surrounds the bright white light beam in which you are soulfully residing.  Gently the mist guides the light beam into alignment with your physical body and your soul-embodied awareness descends into your consciousness.  Become aware of waves of energy flowing through your brain, spinal cord, and nervous system as your Soul further takes up residence in your body and in your life.  Inhale the white light of your Soul and relax into it on the exhale.  The magenta mist now forms an orb around your auric field and will remain with you until this new level of soul-embodiment is completed.  Let the blessings flow.
May's Stone Grid:  The stones for May enlighten you to what divine abundance is so that you can consciously begin to feel it working and present in your life.  They promote discovery, wonder, and possibility because that's what abundance facilitates.  They are also beautiful, reminding you that your life can be as colorful and interesting as you will allow.  Although you may be holding a simple rock in your hand, the journey the molecules of this stone took through heat, pressure, erosion, and time to emerge as the mineral you are now feeling, will help you to appreciate the vast journey your Soul has arranged for the emergence of your own magnificence.  All life changes and the stones for May will encourage you to appreciate fluidity in your thinking, feeling, choosing, believing, and behaving.  May's stones promote gratitude for experiences, not judgments about what is being experienced.  In that, they offer you the freedom to flow into soul-embodiment unencumbered by negativity, doubt, and fear.
Because these stones are promoting fluidity you can place them by doors and windows to remind you to let the unnecessary go and welcome in the essentials.  You may choose to place some simple tumbled stones in your car to remind you that you are traveling with your Soul everywhere you go.  Placing any of these stones near checkbooks, cash registers, in wallets, or on top of unpaid bills, will promote receptivity to resources and encourage financial health.  Wearing small tumbled stones in the left pocket will welcome the flow of life-force into your body.  May's stones support the practical experience of abundance, and the more you can incorporate them into your daily life, the more you will experience the blessings of flow.
Here are the minerals for May:

Magenta stones to promote soul-awareness: Cobaltoan Calcite, Purple Fluorite, Purpurite, Sugilite, Lithium Quartz

Green stones to promote abundant flow:  Emerald, Moss Agate, Jade, Fuchsite, Variscite, Nebula Stone, Green Aventurine, Prasiolite, Epidote
White stones to promote soul-embodiment: Faden Quartz, Phenacite, Datolite, Channeling Quartz, White Opal

Questions for Reflection:
1.  What is your definition of luxury?  Can it be shared with all or is it exclusive?  What has been your experience of luxury?
2.  What did it take to get you out of the most stuck period of your life?  Were you grateful for the experience?
3.  If you were to give someone you love an abundance bouquet, what would your arrangement include?  If you were to surprise a stranger with an abundance bouquet, what would you put into that arrangement?
4.  How much does your checkbook contribute to your identity?  What would happen to your identity if your checkbook didn't matter?
In the Spotlight from www.livingenlightenedrelationships.com
Clearing Genetic Restrictions and Limitations to Graceful Abundance
In order to access the flow of fifth dimensional graceful abundance, it is important and necessary to clear negative beliefs, thoughts, feelings, and behaviors that have accumulated not only in your current incarnation but also from the generations of family members who have contributed to who you have become today.  Within your etheric body lie the memories of your ancestors, both positive and negative.  These energy imprints impact how your body functions, your thought processes, and your emotional makeup.  Who you are attracted to, where you live and what work you are called to perform is also shaped by these memories which are alive in you now.  It is time to honor the positive contributions of your bloodline by releasing the negative, restrictive, limiting, and inhibiting energies that have entrapped your entire family for generations.  This exercise offers a gentle and organized way to clear each subtle body and at least nine generations of your bloodline both past and future.  Then, all of you are free to thrive in fulfilling your selves and the missions you were born to complete.  Consider this process an energetic gift that you are offering to your ancestors past and future.
In the Spotlight from ExploreLifein5D.com
We are taking the summer off from our regular book exchange and stone station to prepare for new offerings in September.  Any beautiful and well-loved scarves, jewelry, crystals, and books needing a new home are welcomed to join us in raising the funds for our next grant recipient.  You can deposit them into the Grant Donation Crate at the activation.  Because of your generosity, we are looking forward to supporting a beautiful fifth dimensional pioneer this December.  Thank you!
Adventures in Service and 5D Creations
Alissa Okrent: Soul Language ID Sessions, www.souls-compass.com, 973-722-9589
Diana Perkalis: handmade jewelry, Willow Rose Handmade on Facebook and Etsy
If you are interested in offering your evolutionary product or service at an activation, please call Heather at 973-452-8370.  We look forward to hearing about what you are sharing with the world.
Upcoming Events:

The Love, Respect, and Appreciation Retreat
An Experience of Enlightened Relationships
Do you long for the freedom to express yourself in complete support?
Is it your dream to fulfill yourself in the presence of unconditional loving?
Are you aching to experience the immense power of your loving?
Isn't it time to feel safe, supported, encouraged, and celebrated?
Enlightened relationships are the expression of fifth dimensional unconditional loving in action on the Earth.  They transcend the drama and struggle of human relations through the power of the Soul by awakening your capacity to unconditionally love, and forgive.  No longer fighting, the joyous collaboration of your internal masculine and feminine energies give birth to self-confidence, faith, and great hope for the future.  Whether your most challenging relationship is with yourself, your spouse, your business partner, or your neighbors, enlightened relationship has the power to heal wounds, generate harmony, and invite respectful creative collaboration into your life.  Join Ilona for an adventure into loving that will transform the way your heart, mind, and body live in the world.
Held on the sacred grounds of The Blue Deer in Margaretville, NY, this two-and-a-half day retreat will support the unfolding of your intimacy with your own Soul.  This sacred land offers you an intimate experience of Mother/Father Earth that will facilitate a deeper connection to the masculine and feminine energies already living within you.  The weekend unfolds in presentations, meditations, activities, and exercises that provide an experience of fifth dimensional living.  Wonderful for individuals, this retreat is especially helpful to couples and business partners.  Ilona invites you to experience the joy and peace of enlightened relationships!
Date:  Thursday evening Sept. 28th to Saturday, evening Sept. 30th
Location:  The Blue Deer, Margaretville, NY
Fee:  $625.00, meals and lodging included.  A $350.00 deposit is due my May 30th to reserve your space.
Please call Julie at 845-222-6923 to register for this loving experience of 5D living.